Taking a Quiz
Test your knowledge by taking a Quiz shared by the public, by 3D4Medical, or by your groups
Taking Quizzes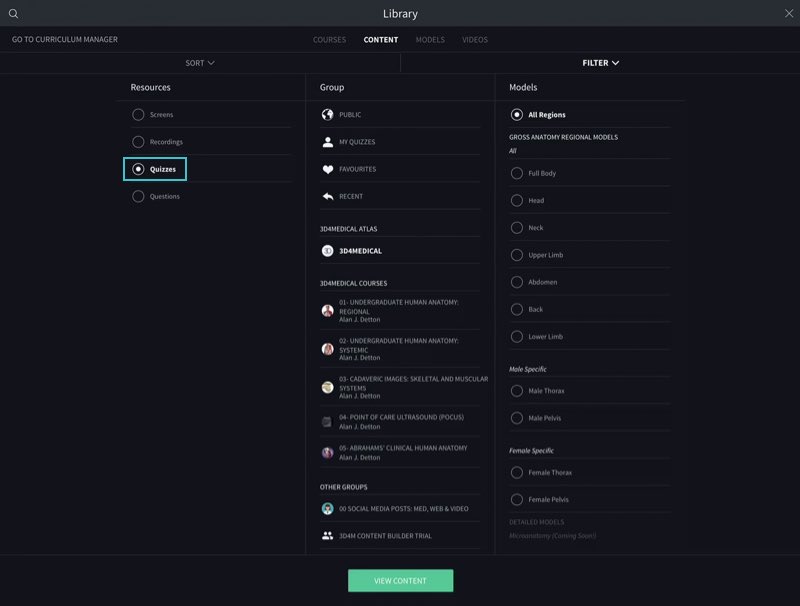 Access Quizzes
View all available Quizzes by selecting Library from the main menu, then selecting the Content tab within the Library. From here you can filter your content to view only Quizzes.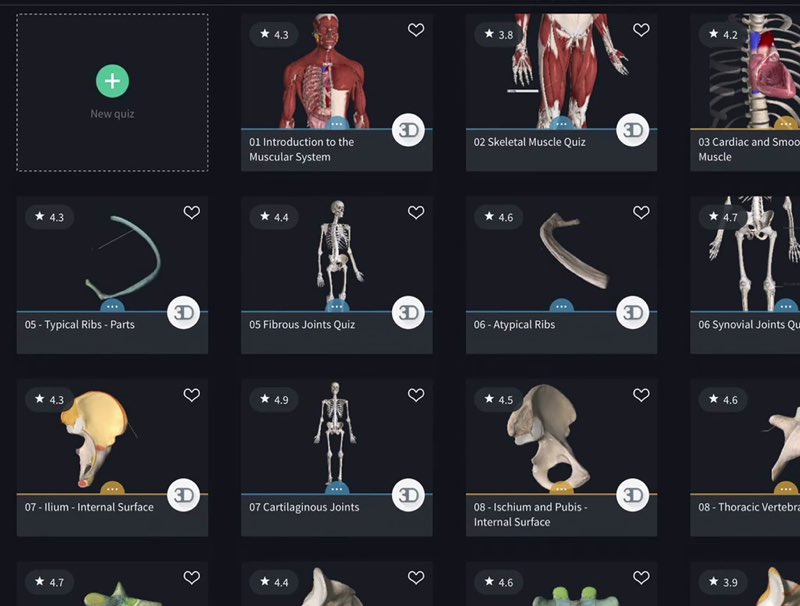 Quiz Listings
A grid of Quizzes is displayed in the Library, with a preview image of the Quiz along with its title, user-rating, and its creator's profile picture. You can also see the difficulty level of the Quiz from the color of its options tab: blue for beginner level; orange for intermediate level; and red for advanced.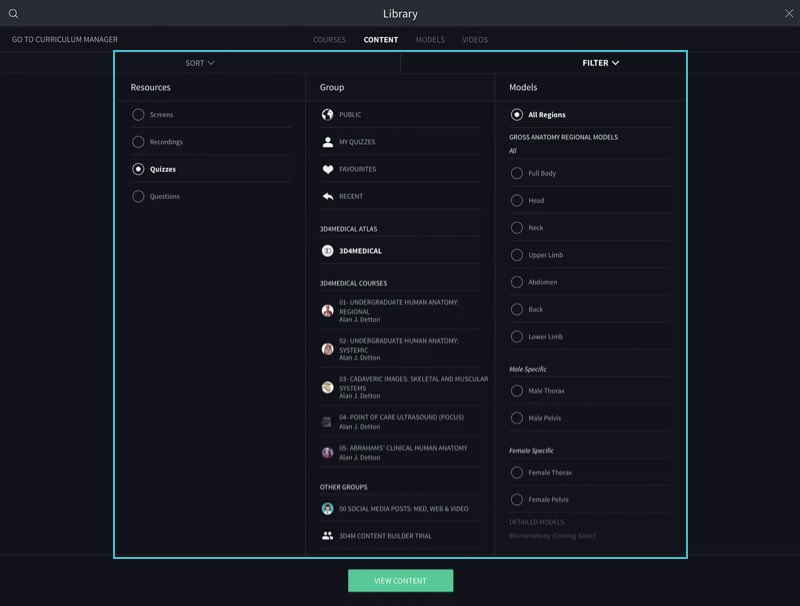 Sorting and Filtering Quizzes
Browse the Quizzes by group, Course, body area or model structure. Sort them by date added, or alphabetically.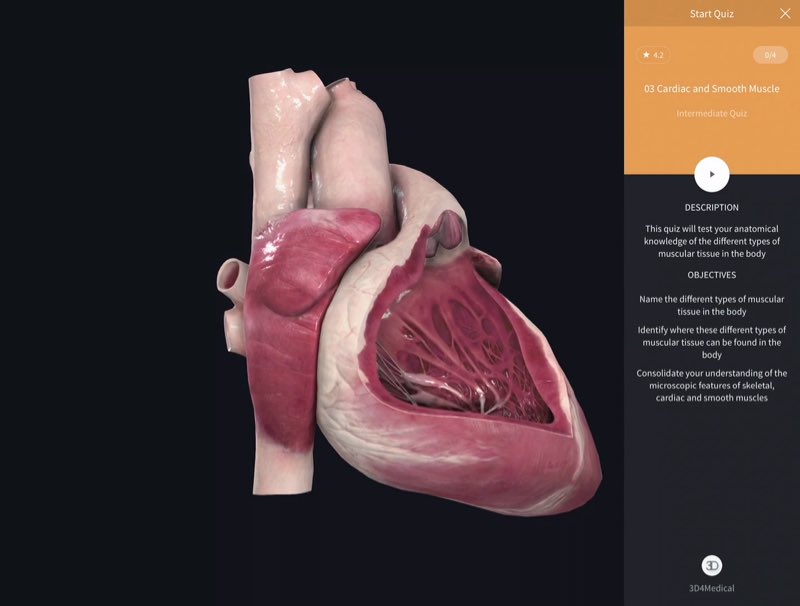 Quiz Introduction
Select a Quiz to view more information about it. Check that the description and objectives are what you're looking to accomplish, and then hit the Play button to begin.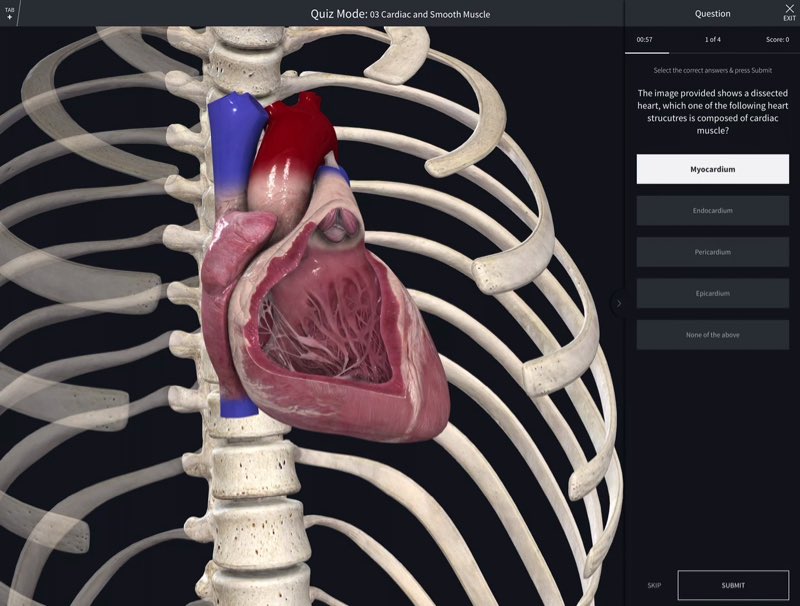 Answering Questions
For each question, a related Screen will appear in the main panel of the screen. The potential answers will appear on the right-hand side, and can be selected by hitting them. Tap Submit at the bottom to confirm your choice. Beware of the time limit at the top of the panel!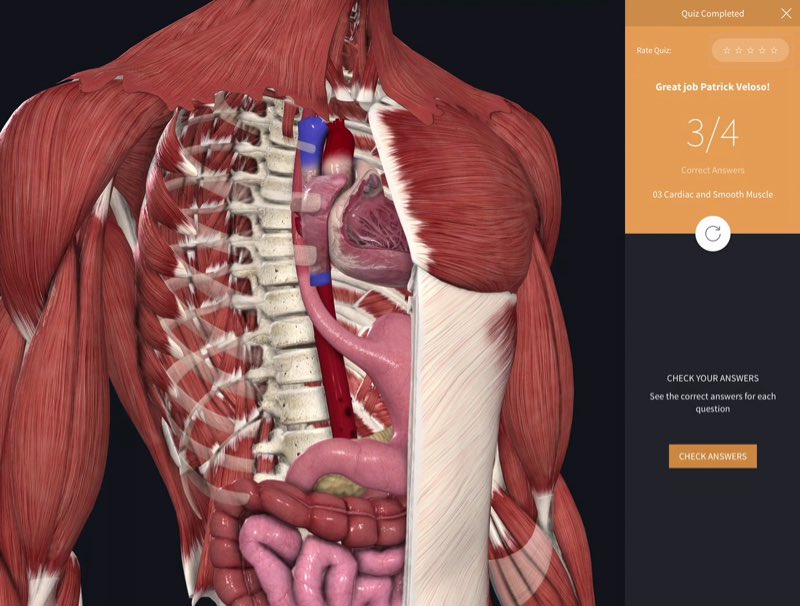 Quiz Results
At the end of the Quiz, you'll receive your results, and have the opportunity to check the correct answers if you got any wrong. You can also rate the Quiz, and even try it again if you want!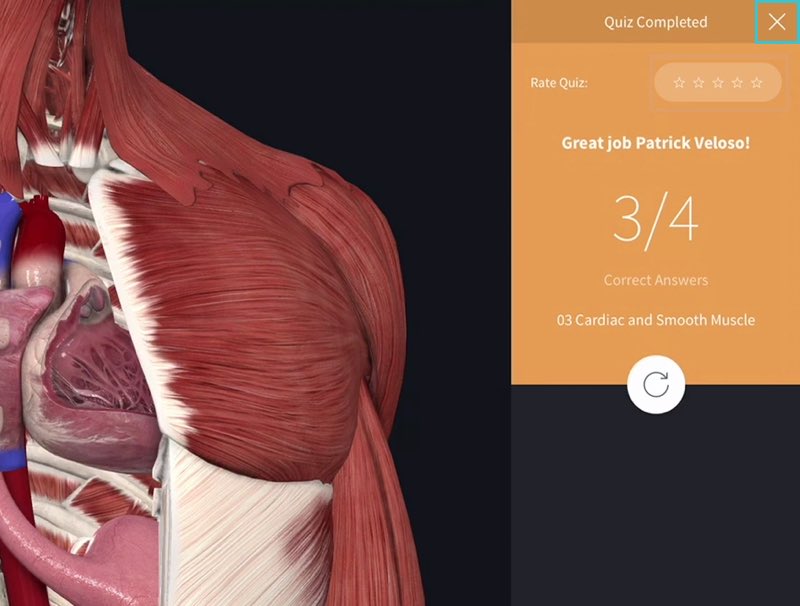 Exiting a Quiz
Tap Exit in the top right corner to return to the Library at any point. If you leave a Quiz part of the way through, you will be able to resume it from the Library later.
Taking Questions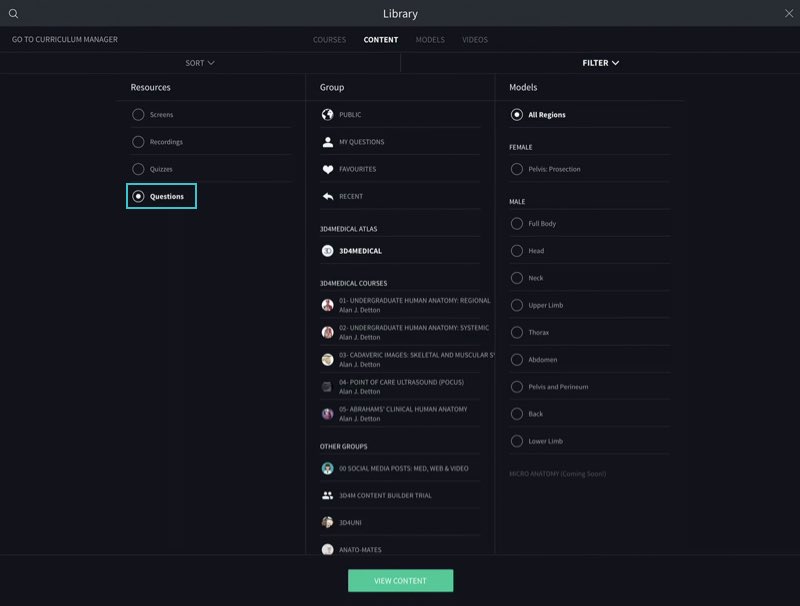 Access Questions
You can also view all available Questions separately by selecting the Quizzes tab within the Library viewer.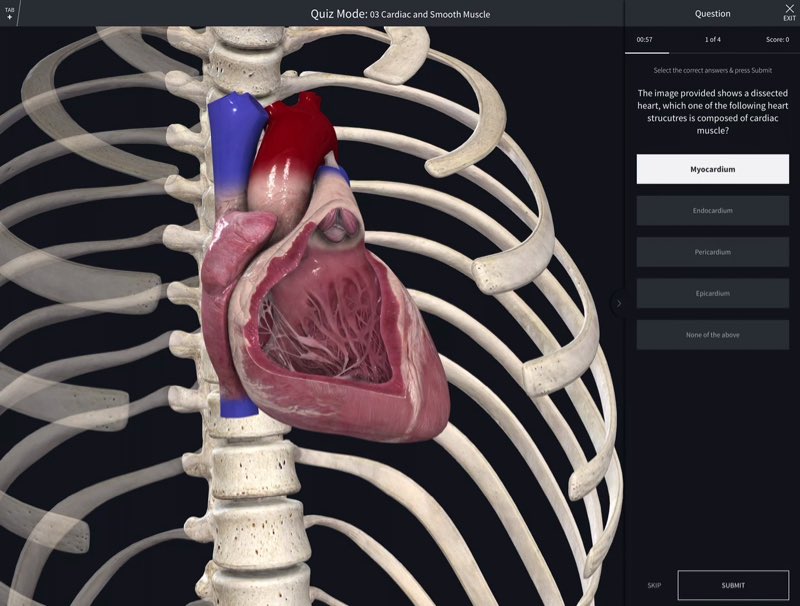 Answering Questions
Answering Questions is the same process as in a Quiz. You'll discover whether you answered the Question correctly immediately after submitting your answer, and have the option to continue working through the Questions in your Library or exiting.