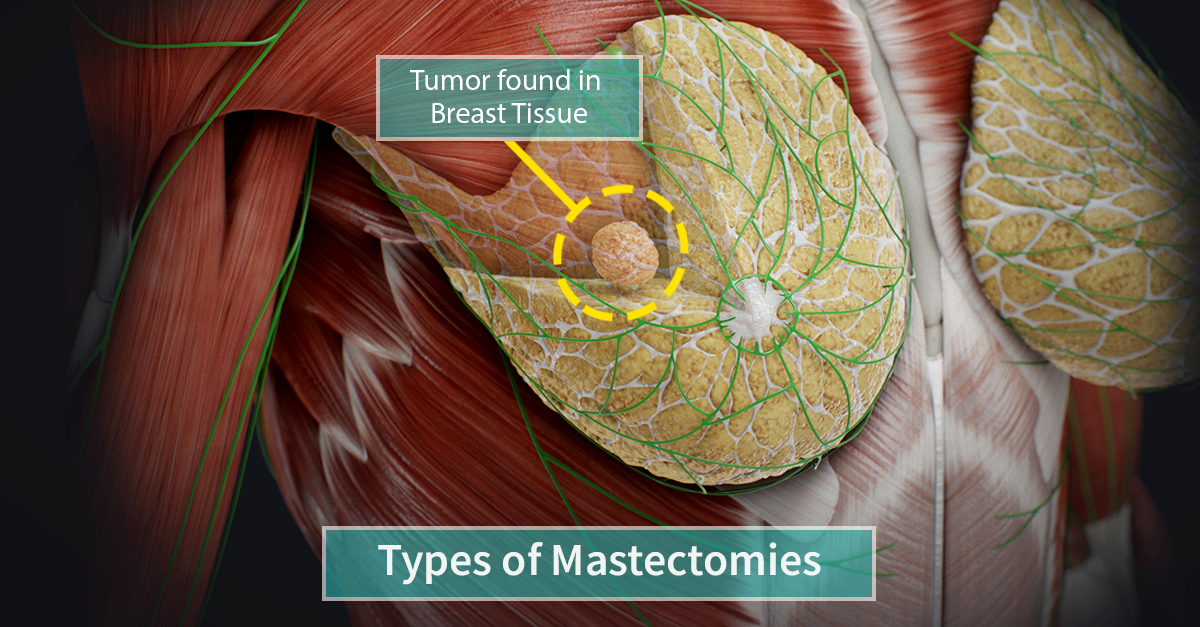 A mastectomy is a procedure or surgery where the breast or breasts are removed. This may sometimes include others tissues as well such as lymph nodes that are near the breast tissue. The procedure is most often carried out to treat breast cancer, or prevent cancer in women who are at high risk for it.
There are several types of mastectomy and each is prescribed based on the individual circumstance. Factors that may contribute to a particular procedure are the size of a tumour, if the tumour involves more than 1 area (unilateral vs bilateral), and if radiation therapy is not advised. Here we will highlight some of the different types of mastectomy and how they are approached by a surgeon.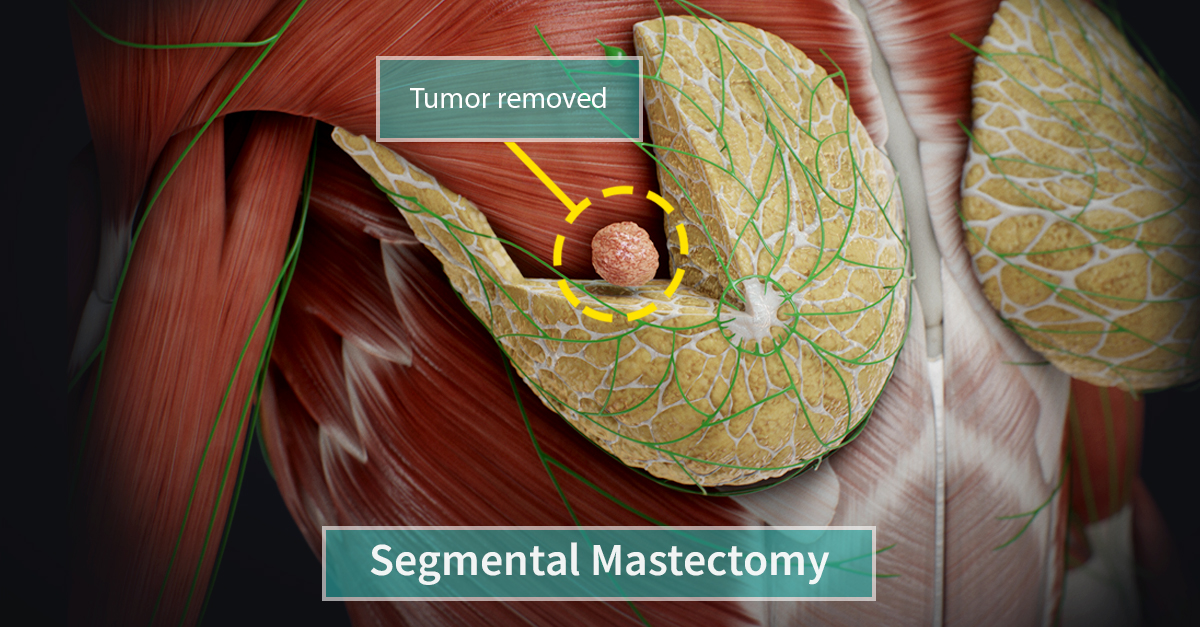 Segmental mastectomy – The surgical removal of cancerous breast tissue along with the rim of surrounding healthy tissue. Allows for the preservation of remaining noncancerous breast tissue. Often carried out along with radiation therapy and on patients with early stage cancer and small tumours.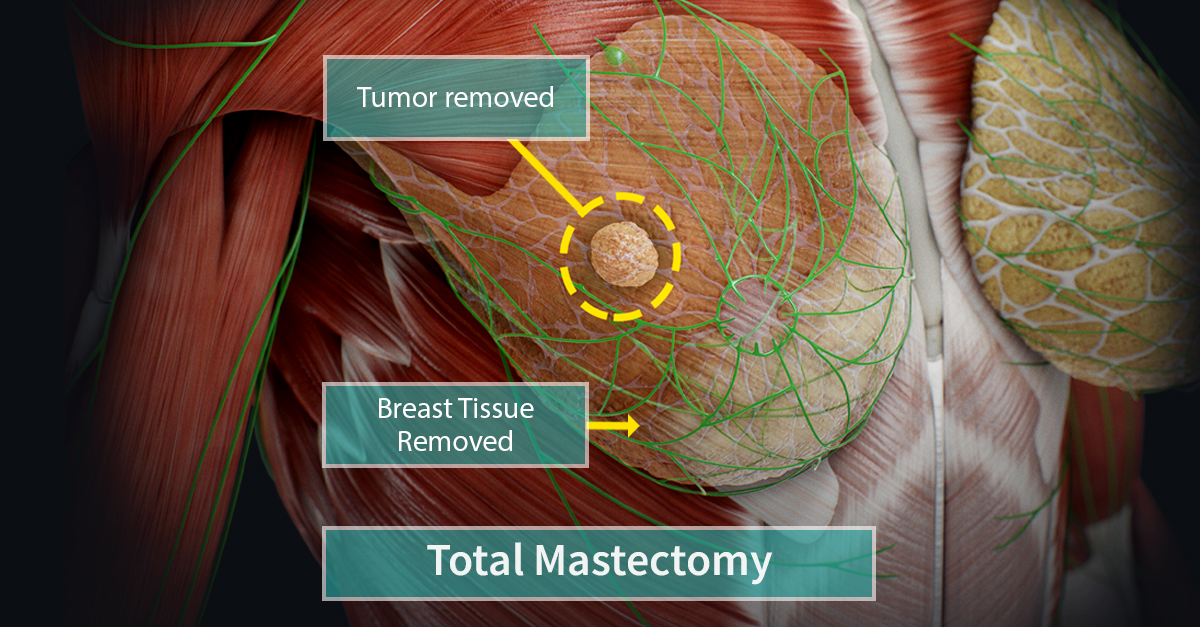 Total (simple) mastectomy- This procedure removes the whole breast, nipple, areola, and most of the overlying skin. More often seen on patients with more advanced cancers.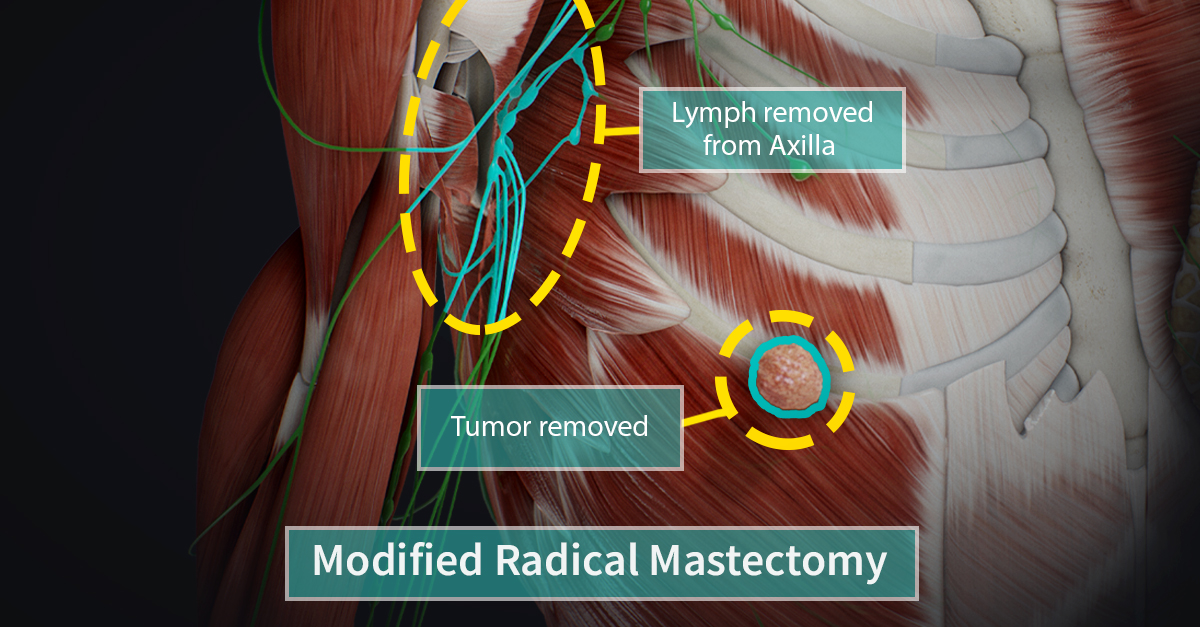 Modified radical mastectomy – The entire breast is removed, including the nipple, areola, overlying skin, and the lining over the chest muscles. Often some lymph nodes under the arm are removed as well to prevent spreading of the cancer.
Radical mastectomy – Here the entire breast is removed, including nipple, areola, and overlying skin. Lymph nodes under the arm and chest muscles under the breast are also removed. In the past this was the standard procedure, however, today it is rarely done and only advised when the cancer has spread to the chest muscles.
Skin-sparing mastectomy- This is a newer procedure that allows most of the skin over the breast to be saved. Aside from the skin, the breast tissue, nipple, and areola are removed.
Nipple-sparing mastectomy – Similar to the skin-sparing mastectomy, this method allows for the skin of the nipple and areola to be preserved while the breast tissue and ducts going up to the nipple are removed. This procedure is not advised of cancer is present found close to the nipple and areola.