Boost student engagement with 3D Anatomy
Like Complete Anatomy, Great River Learning focuses on challenging the status quo of traditional textbook publishers. We work in conjunction with Great River Learning to deliver engaging curriculum content to educators globally.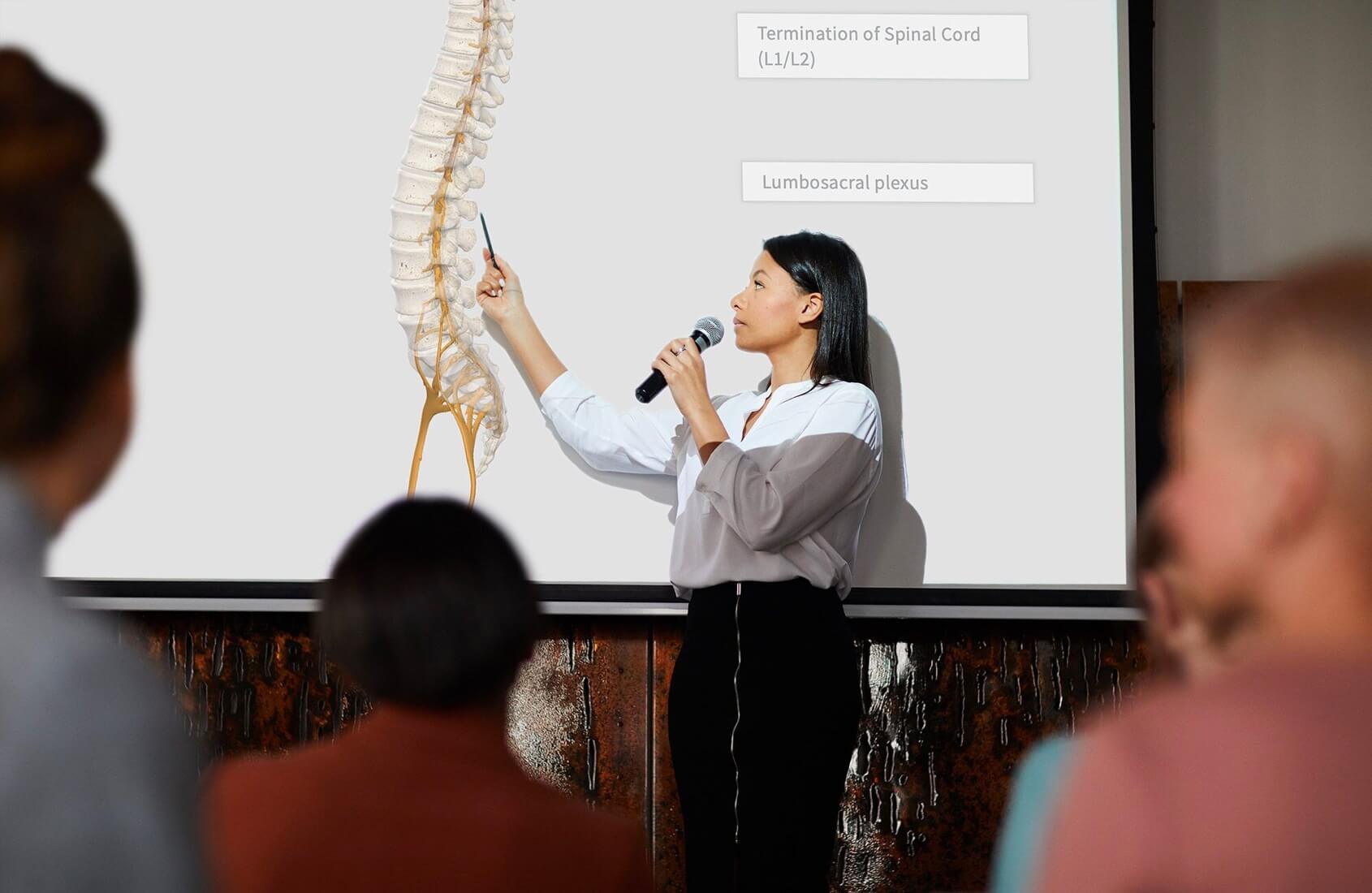 How it works
Project planning, pricing & compensation
Each new project is assigned an Instructional Designer and Web Project Editor. They'll help you: conceptualize the design, establish a reasonable price, determine compensation, and a reasonable development schedule. The Web Project Editor will be your primary point of contact, and serve as a liaison with the wider GRL team throughout the lifecycle of the project.
Develop resources
You'll submit your raw material and selections of images, videos, and other content from Complete Anatomy's full range of expert-authored Courses to the Web Project Editor. You and your team have access to all pre-existing Courses on the Complete Anatomy platform. Great River Learning may also have content available for your publication.
Launch
Great River learning will provide training and support to anyone that will be utilizing the publication. Students can purchase access to their print and/or online publication at the bookstore or directly through Great River Learning website.
Enhance
All feedback is taken on board, and the learning content is improved over time as needed. Great River Learning recommends obtaining student feedback to best evaluate and improve the content.
Marketing
If and when it makes sense, Great River Learning has the experience and resources to take your publication to market.
Great River Learning does the hard work for you
Bring the proven learning power of 3D anatomy to your classroom today with minimum effort. Great River Learning will work with Complete Anatomy to deliver top-class content tailored to your curriculum. You simply receive your brand-new content in the form of lecture slides or study material, and you're ready to go.