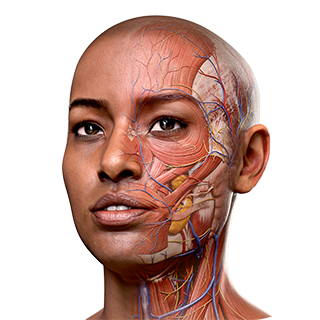 Complete Anatomy
Undergraduate Human Anatomy
About this course
By Dr Alan Detton, Erin Fillmore, Yasmin Carter Ph.D., Jennifer Burgoon, James Coey, Derek Harmon & Quentin Fogg
Undergraduate Human Anatomy is an interactive lecture based course studying terminology, tissues, skeleton, muscles, blood vessels, and nerves of the seven regions of the body. The regions of interest include: Back, Lower Limb, Upper Limb, Head/Neck, Thorax, Abdomen, and Pelvis. The focus of this course we will be to introduce many of the underlying concepts and principles related to human gross anatomy as appropriate for an undergraduate level of education.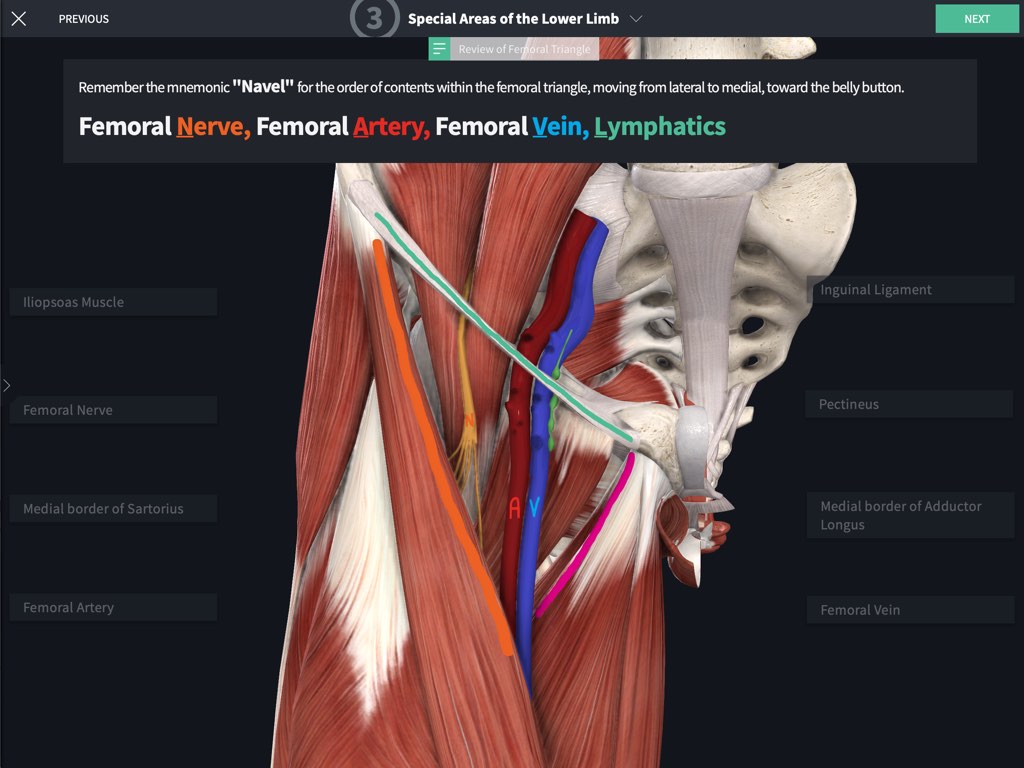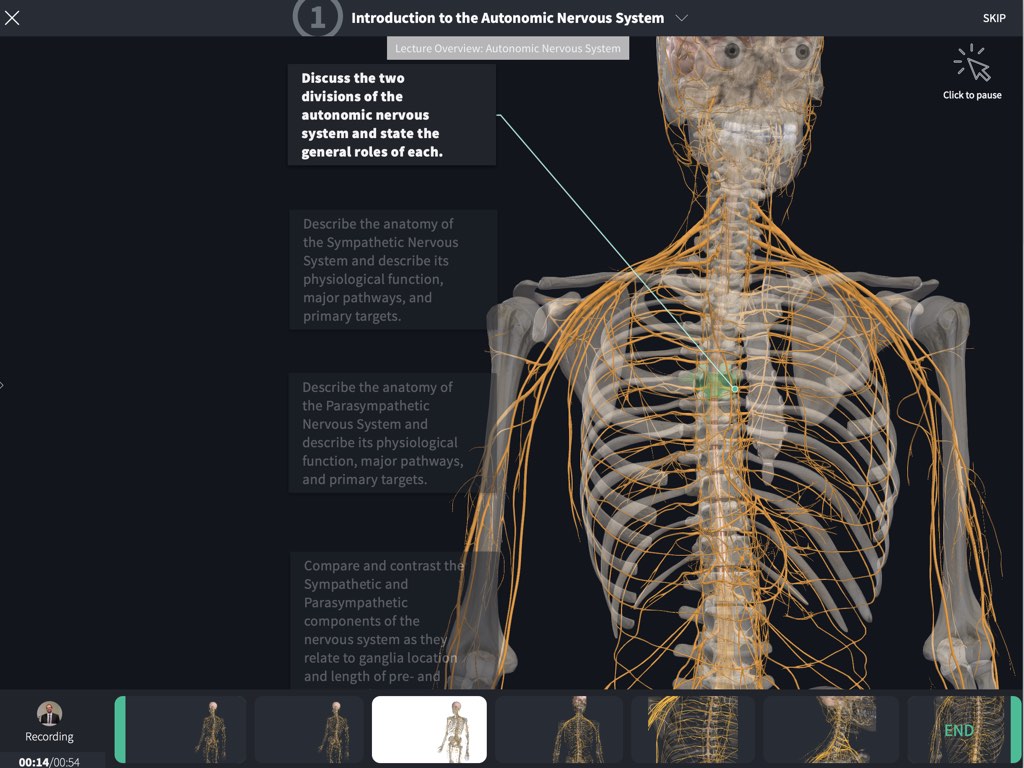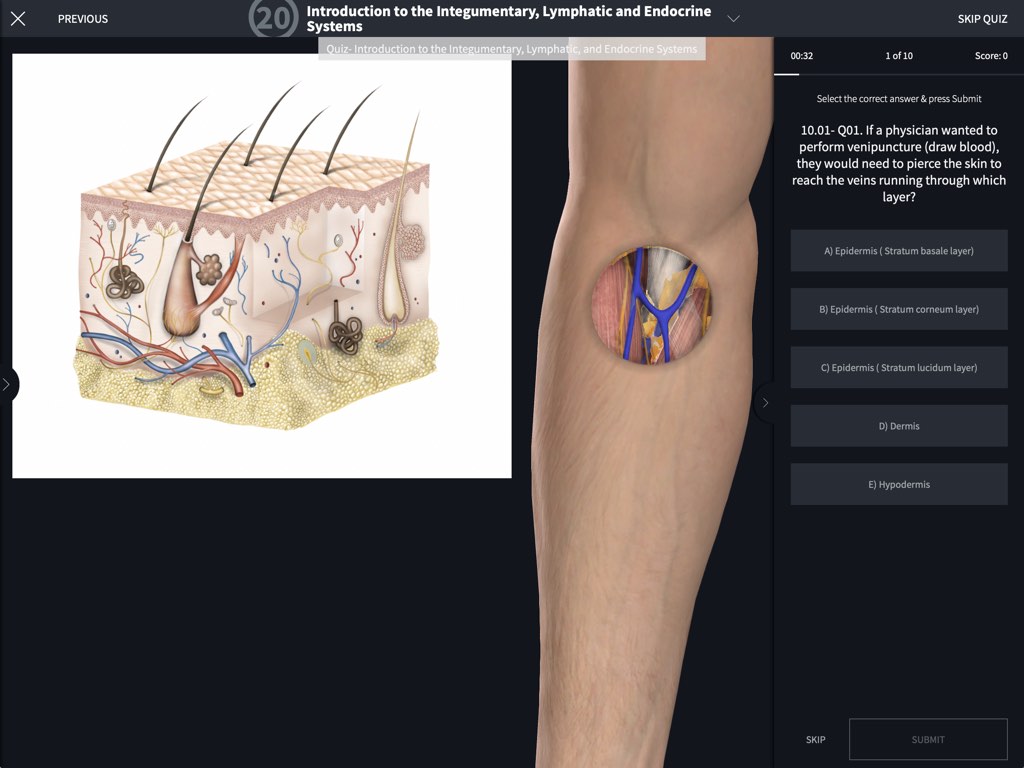 Learning Outcomes
done
A student will be able to use anatomical terms correctly.
done
A student will be able to identify structures (e.g. bones, muscles, nerves, blood vessels and organs of the human body) on the cadavers and models of a given anatomical region.
done
A student will be able to relate the presented material with material discussed in lectures and textbooks.
Contents
LECTURE 1
Overview of Body Systems
Introduction to Anatomical Position, Planes and Terminology
26 MINUTES
Introduction to the Muscular System
47 MINUTES
Introduction to the Skeletal System
34 MINUTES
Introduction to the Joints
33 MINUTES
Introduction to the Cardiovascular System
21 MINUTES
Introduction to the Nervous System
33 MINUTES
Introduction to the Autonomic Nervous System
31 MINUTES
Introduction to the Integumentary, Lymphatic and Endocrine Systems
28 MINUTES
Vertebral Column
14 MINUTES
Joints and Movements of the Vertebral Column
3 MINUTES
Spinal Cord
22 MINUTES
Muscles of the Back
13 MINUTES
Bones of the Pectoral Girdle and Upper Limb
27 MINUTES
Joints of the Upper Limb
28 MINUTES
Muscles of the Upper Limb
42 MINUTES
Nerves of the Upper Limb
29 MINUTES
Blood Vessels of the Upper Limb
20 MINUTES
Special Areas of the Upper Limb
18 MINUTES
Bones of the Pelvic Girdle and Lower Limb
27 MINUTES
Joints of the Lower Limb
23 MINUTES
Muscles of the Lower Limb
56 MINUTES
Nerves of the Lower Limb
26 MINUTES
Blood Vessels of the Lower Limb
29 MINUTES
Special Areas of the Lower Limb
21 MINUTES
The Thoracic Cage
19 MINUTES
Thoracic Muscles and Subdivisions
26 MINUTES
The Respiratory System
29 MINUTES
The Heart
52 MINUTES
LECTURE 6
The Abdomen and Pelvis
Abdominal and Pelvic Musculoskeletal System
53 MINUTES
Digestive System
12 MINUTES
Neurovasculature of the Abdomen and Pelvis
22 MINUTES
Urinary System
32 MINUTES
Male Reproductive System
12 MINUTES
LECTURE 7
The Head and Neck
The Skull
44 MINUTES
The Brain
36 MINUTES
Meninges and Circulation of the Brain
17 MINUTES
Organs of Special Sense
66 MINUTES
Cranial Nerves I - VI
31 MINUTES
Cranial Nerves VII - XII
26 MINUTES
Muscles and Vessels of the Head and Neck
33 MINUTES
LECTURE 1
Anatomical Terminology
Introduction to Anatomical Position, Planes and Terminology
25 MINUTES
Surface Anatomy
36 MINUTES
LECTURE 2
Skeletal System
Introduction to the Skeletal System
34 MINUTES
The Vertebral Column
13 MINUTES
The Thoracic Cage
16 MINUTES
Bones of the Pectoral Girdle and Upper Limb
27 MINUTES
Bony Pelvis
23 MINUTES
Bones of the Lower Limb
22 MINUTES
The Skull
43 MINUTES
Introduction to the Joints
33 MINUTES
Joints and Movements of the Vertebral Column
3 MINUTES
Joints of the Upper Limb
28 MINUTES
Joints of the Lower Limb
23 MINUTES
LECTURE 4
Muscular System
Introduction to the Muscular System
47 MINUTES
Muscles of the Trunk
28 MINUTES
Muscles of the Upper Limb
42 MINUTES
Muscles of the Lower Limb
56 MINUTES
Muscles of the Head and Neck
24 MINUTES
LECTURE 5
Cardiovascular System
The Heart
52 MINUTES
Blood Vessels of the Upper Limb
20 MINUTES
Blood Vessels of the Abdomen and Pelvis
11 MINUTES
Blood Vessels of the Head and Neck
19 MINUTES
Introduction to the Cardiovascular System
21 MINUTES
Blood Vessels of the Lower Limb
28 MINUTES
Introduction to the Nervous System
33 MINUTES
Introduction to the Autonomic Nervous System
31 MINUTES
Spinal Cord
22 MINUTES
Nerves of the Upper Limb
29 MINUTES
Nerves of the Lower Limb
26 MINUTES
Nerves of the Abdomen
11 MINUTES
The Brain
42 MINUTES
Cranial Nerves I - VI
31 MINUTES
Cranial Nerves VII - XII
26 MINUTES
Organs of Special Sense
66 MINUTES
LECTURE 7
Digestive System
Digestive System
18 MINUTES
LECTURE 8
Respiratory System
Muscles of Respiration and the Thorax
13 MINUTES
Respiratory System
32 MINUTES
LECTURE 9
Urinary and Reproductive Systems
Urinary System
32 MINUTES
Male Reproductive System
12 MINUTES
LECTURE 10
Integumentary, Lymphatic, and Endocrine Systems
Introduction to the Integumentary, Lymphatic and Endocrine Systems
28 MINUTES
Special Areas of the Upper Limb
11 MINUTES
Special Areas of the Lower Limb
15 MINUTES