Student license for Complete Anatomy
'
Ace your
anatomy exams
Master structures in 3D to prepare for labs with the Student license.
$74.99/yr
*FIRST YEAR ONLY*
$34.99
Complete Anatomy Courses have allowed me to clearly understand the functions that each structure has.
Student Highlights
...all plans include the core atlas features
Parts, surfaces & landmarks
3D Models
Take the dissection table outside the lab with either of our full 3D gross anatomical models, available as female and male. With both model sets you are able to compare and contrast the differing anatomy between sexes.
Simulate a cadaveric lab by virtually peeling back the layers of the gross anatomy, with the ability to select and explore thousands of structures organized in layers across 12 systems, from the major musculoskeletal and connective systems that give our body form and function, to the diverse network of neurovascular structures such as arteries, nerves, veins, and lymph, to each major organ system such as digestive, urogenital, respiratory and more.
Break down each model regionally or systematically, and you'll have a learning pathway to match your learning approach.
Enrich your understanding of key physiological structures with our set of over 25 interactive microscopic anatomy models. Follow the process of oogenesis, and also understand the embryological similarities which exist between the male and female external genitalia.
Interactive Learning
Supercharge your learning with specially designed interactive features, helping you to visualise and memorise key concepts. Bring anatomy learning to life with the beating heart and muscle motion feature which allow you to effortlessly interact and orientate the model while it dynamically contracts and relaxes in real-time.
Explore details of anatomical relationships with the cross section tool. Additional information will be at your fingertips with the detailed mapping of parts, landmarks, spots, and surfaces of importance on all bones.
Visualisation of innervations, origins and insertion points of muscles, and the ability to isolate and fade any structures enable to much more easily understand the functions of anatomical systems.
Virtual Dissection
Make the most of your study with Augmented Reality mode. Interact with the model by selecting, exploding and labelling structures in realtime for the best learning experiences.
Simulate body conditions and details using a suite of innovative Tools, allowing you to dissect right through the body, without being in the lab.
Annotate the model by adding your own text, textbox, labels or sketch directly on your selected structure. Cut through the layers to explore relationships between structures. Simulate injuries and pathologies and animate points of pain on the model. View structures beneath the surface with a portal view through the body. Import images from your reference material, and model the effects of arthritis with 3D bone spurs.
Available on iPad, Mac and Windows versions.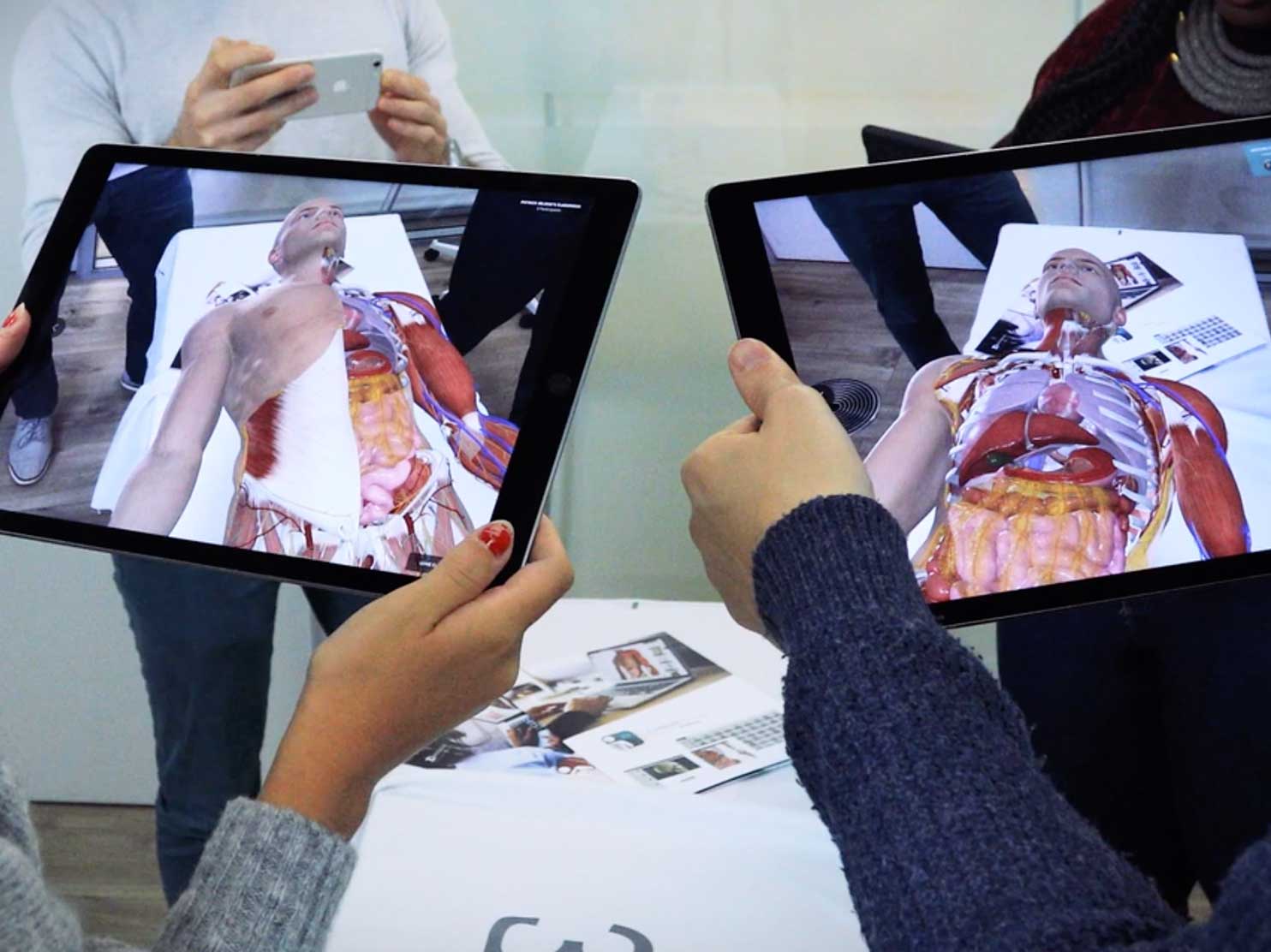 Library
With the Student license, access the Atlas, inspired by the Gray's family of products with over 700 anatomical dissections and prosections called Screens, to help you understand complex topics and concepts. Save resources for quick reference next time, or even create your own from scratch.
Discover over 1,500 videos to identify the key points of a condition or treatment, invaluable for problem-based learning. The library includes videos, with subtitles available in English, Chinese & Spanish, covering topics in cardiology, dentistry, orthopedics, ophthalmology, and fitness.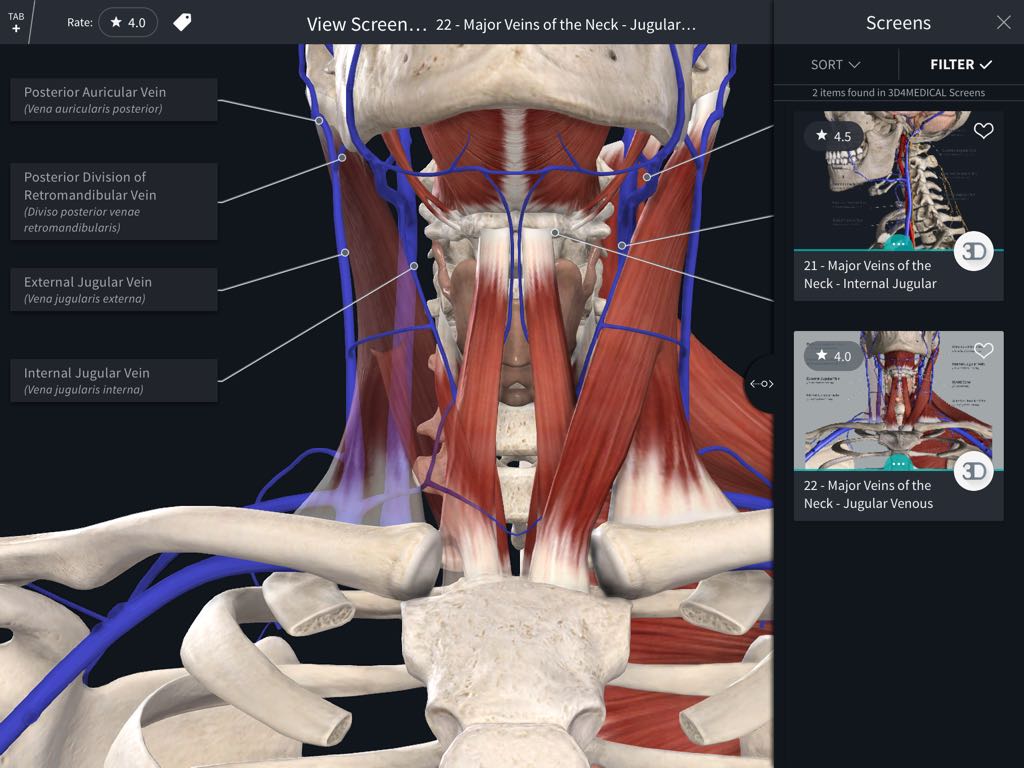 Access
Total flexibility to suit your lifestyle. Use Complete Anatomy on ALL your compatible devices (iOS and Android) with English, French, German, Spanish and Chinese language support.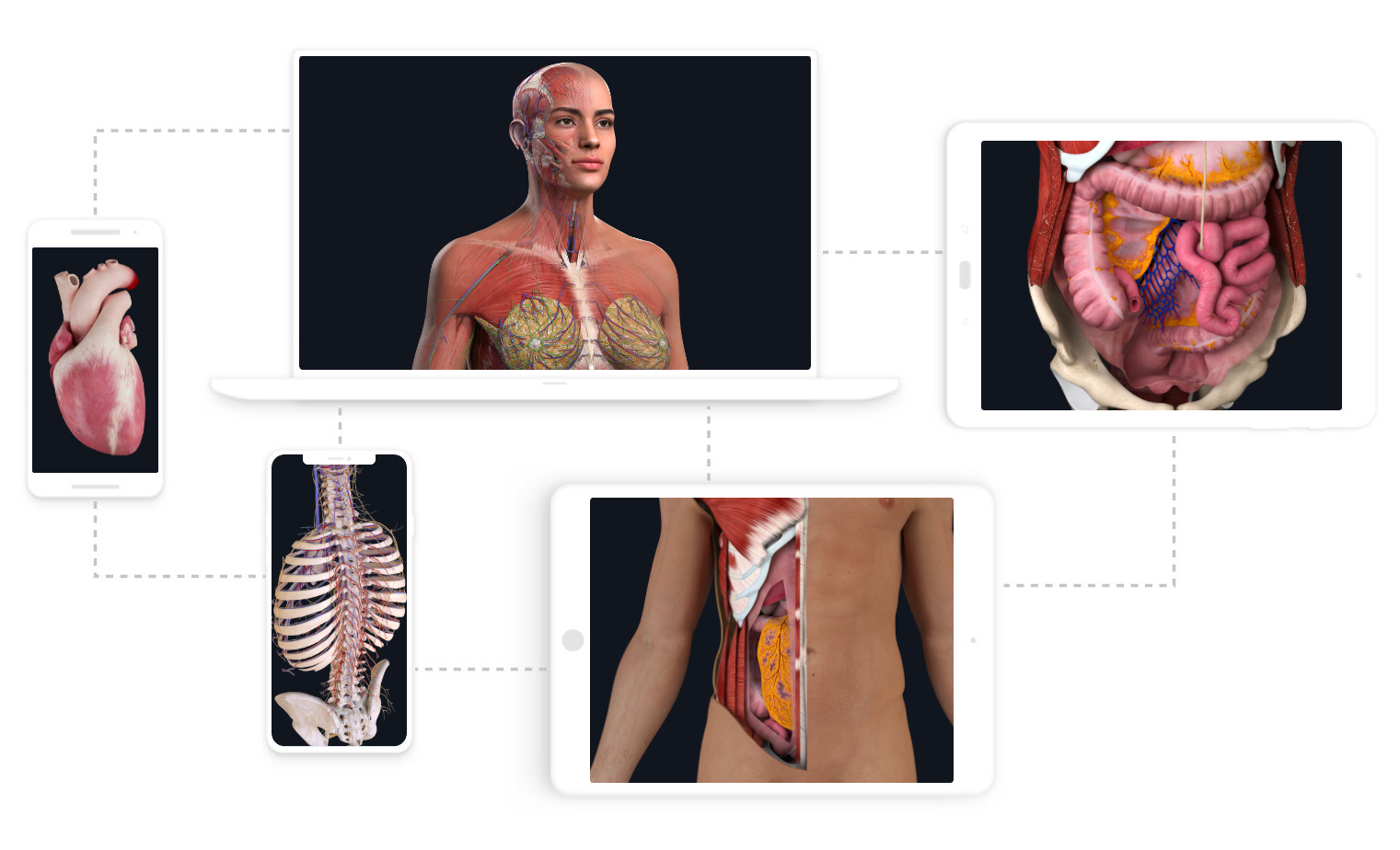 Interactive Radiology Images
Explore a suite of interactive radiology images and correlate their structures to the 3D model in the Radiology section. Interact with Radiographs, CTs and MRIs to gain a deeper understanding of the underlying anatomy.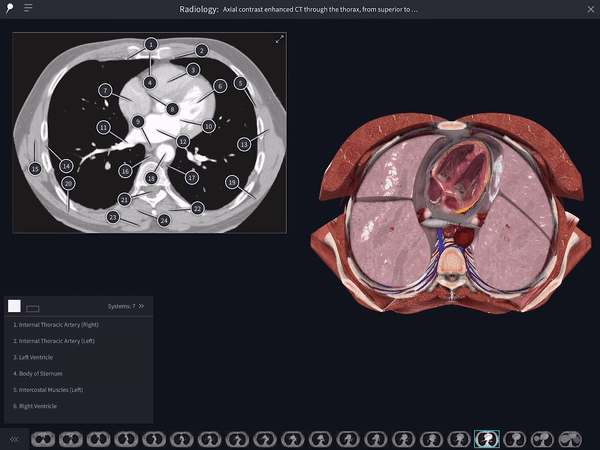 Start today!
Available for download on iOS, macOS, Windows 10 and Android.
TOP