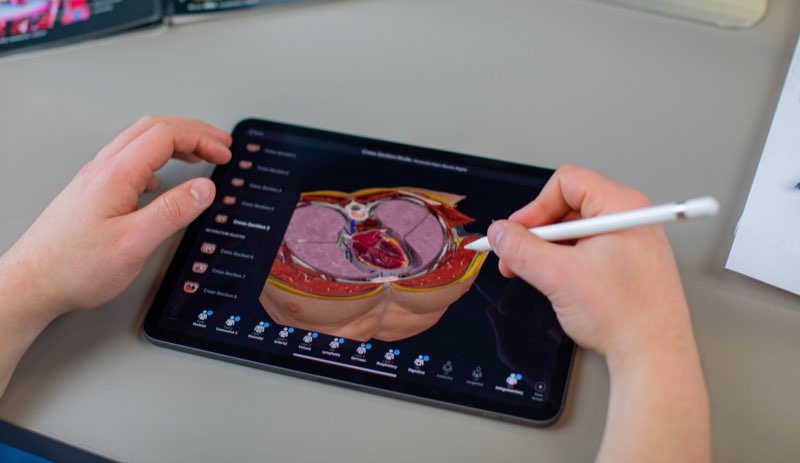 Take your anatomical correlation to the next level with Complete Anatomy's brand-new cutting-edge feature. Take transverse cross-sections through any structure to learn about it in context and compare with MRIs or x-rays.
Access Cross-Sections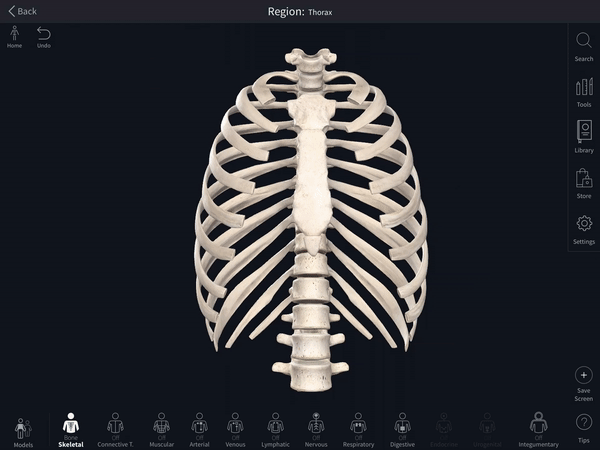 To start, select the structure on the model that you want to see in context. The infobox for that structure appears on the left of the screen. Select the Cross-Section icon from the options available. (Our Infobox is full of so many learning features that you may need to scroll to see the Cross-Sections icon!)
Select the Cross-Section you want to see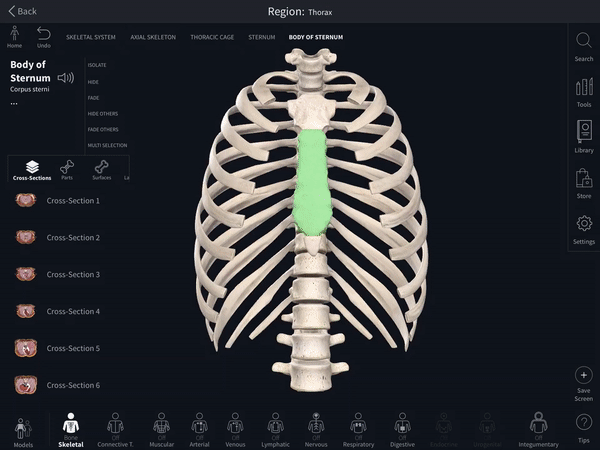 Choose from the list of available Cross-Sections to view it in isolation. You can identify surrounding structures by selecting them, or navigate to another Cross-Section using your Infobox.
Add or Remove Body Systems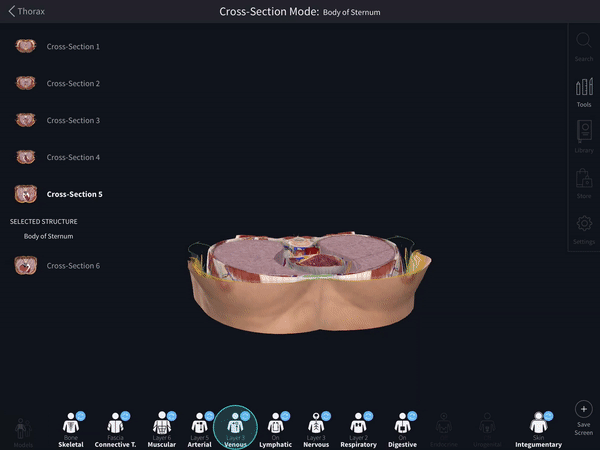 Add or remove body systems to see how they connect to your area of study.
Cross-Sections will transform how you interact with 3D anatomy. Whether it be correlating pathologies in a medical setting, or learning anatomy by region, you'll be sure to love this brand-new feature.
Cross-Sections are available now in-app, exclusive to Student Plus and Professional licenses. Compare plans on our Pricing page.