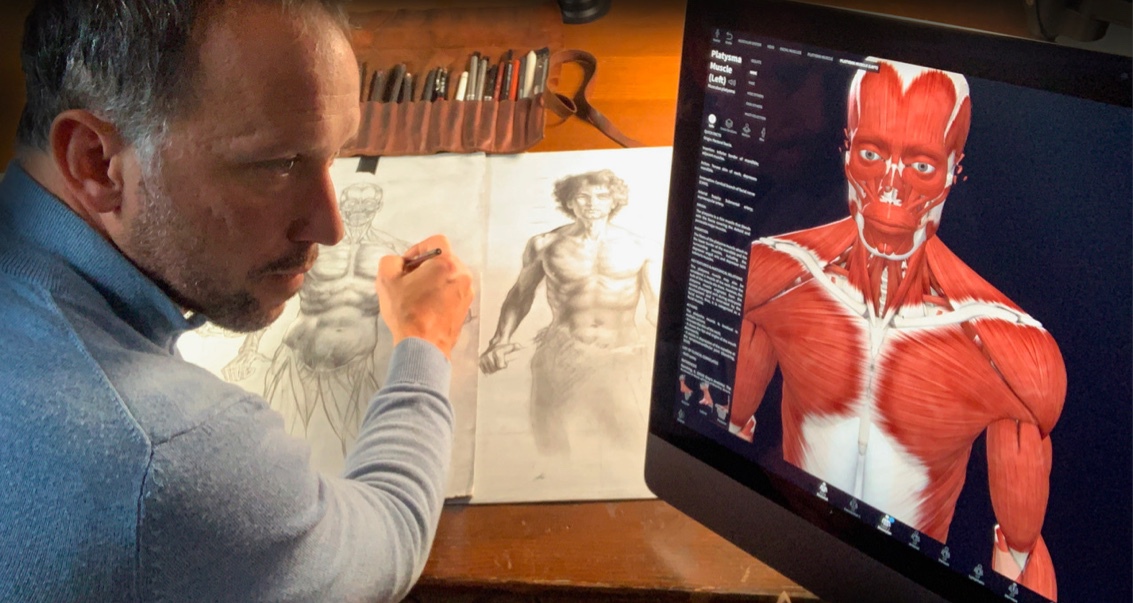 Complete Anatomy is the world's most advanced 3D anatomy platform and we've always aimed for transforming medical learning and practice across the world, leading the way with minute detail of the human anatomy in incredible 3D.
We are pleasantly surprised to see Complete Anatomy go outside the medical domain and enter the art world.
Kevin McEvoy is a New York based artist/teacher who studied classical drawing and painting in Italy. He uses Complete Anatomy to educate his students across the world to understand and explore constructive artistic anatomy concepts.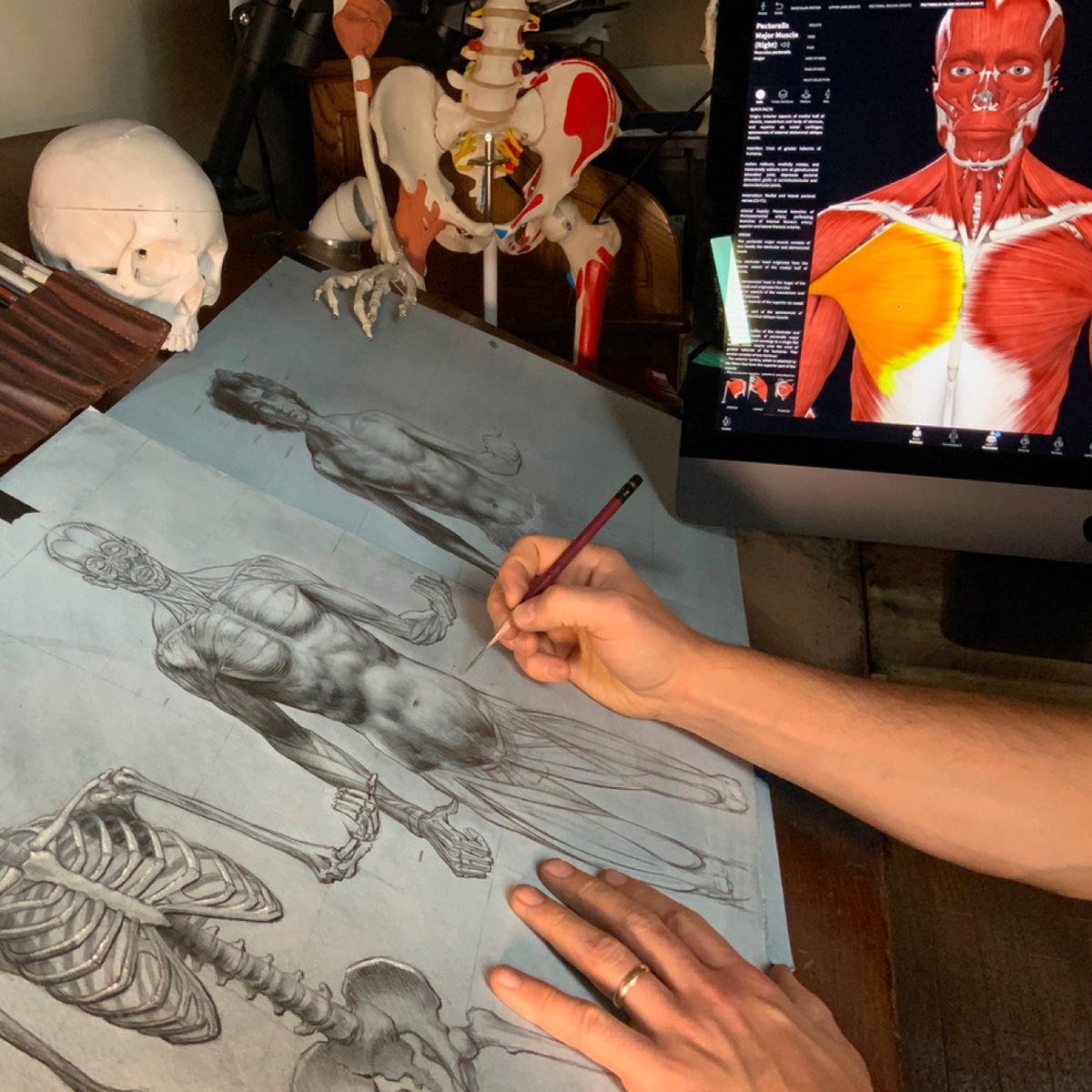 "Having studied classical drawing and painting for years in Italy, I returned to New York and found myself cut off from the academic tradition that could further my artwork – that is until I discovered Complete Anatomy '21.
" This program is, in a way, like stepping into the historic ateliers of ages past, where cadavers were studied and drawn, and where the worlds of science and art were overlapping circles. "
Perhaps, in the hands of Da Vinci, it could be said that science and art are one and the same, as the greatest beauty of all is the marvellous engineering of the human form.
I use Complete Anatomy '21 on a daily basis and use its many rich computer models to construct the form in my drawings, and to explore and understand constructive artistic anatomy concepts that would otherwise be unavailable to me as an artist. I own several of the physical models and reference the beautiful skeletal models to draw the figure in various positions, and reference the origin and insertion of each muscle, or to understand the planes of the skull.
" Beyond my own personal work, Complete Anatomy '21 is a powerful teaching tool, one which I regularly use as I teach my base of students across the world. "
This morning, from my art studio in New York I worked online with a student from Northern Italy, and referenced key artistic concepts which are found in this outstanding anatomy program. It's exciting to have such a powerful tool such as Complete Anatomy available to people across the world, from a variety of different backgrounds.
It's important to point out that, as artists, we can either seek understanding in order to draw, or we can draw in order to understand. When we do the latter, we become process-oriented learners that are equipped with the powerful tool of knowledge, a tool which we can apply to the drawings, paintings, and sculptures that we express."
Check out @kevinmcevoyartist on Instagram or McEvoy Atelier for more of his amazing work!