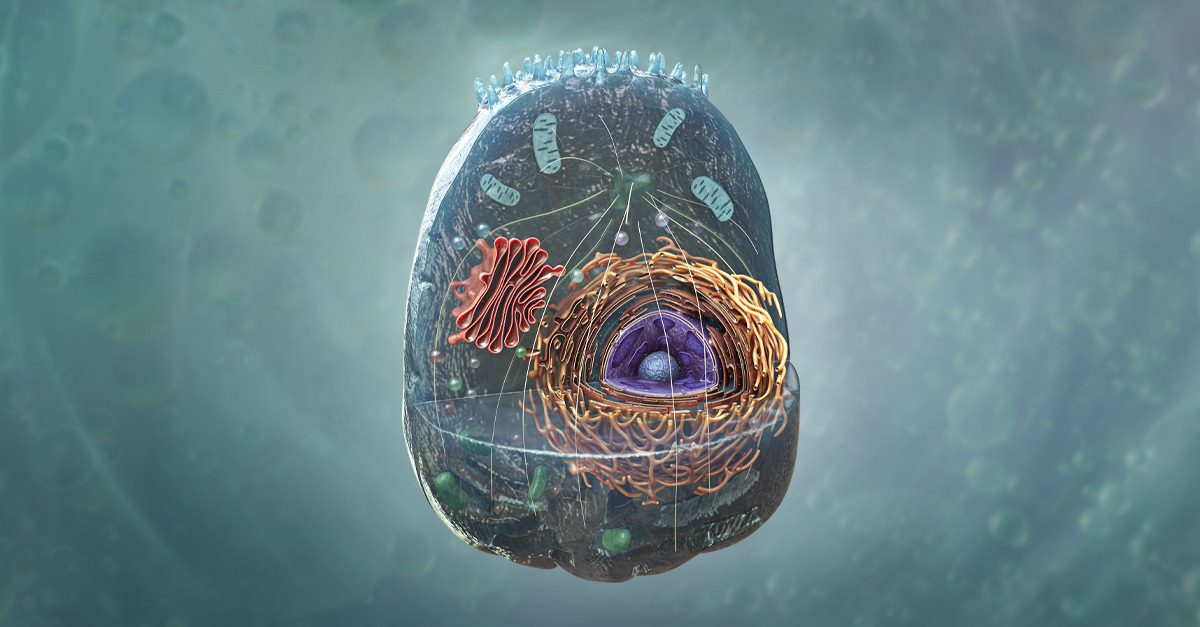 This May we are releasing two new detailed models in Complete Anatomy! Join us on a microscopic journey in exploring our brand-new models of the eukaryotic cell and renal corpuscle. Learn the functions of different organelles or study the physiological connection between these structures and their larger systems. Sound good? Let's dive into a bit more detail on the eukaryotic cell.
One of the first images you see when opening a biology book is that of the eukaryotic cell, the basis of all living human tissue. We are pleased to announce that you can now explore the eukaryotic cell in 3D using our new detailed model.
Start your anatomy journey off by understanding the first building block that is the basis of the human body. Explore the eukaryote model by navigating through six different layers. Start by viewing the contents deep within the cell such as the nucleolus, the site of ribosomal RNA synthesis. With each additional layer, more structures will be visible, eventually showcasing the full cell membrane which encases and protects the cell.
Uncover the contents of the cytoplasm, from the cytosol to the array of organelles within such as the mitochondria, ribosomes, lysosomes and much more. Discover the differences in the organisation of the smooth and rough types of the endoplasmic reticulum. Zoom in on the cell to study the contents and functions of the nucleus. Understand how the Golgi apparatus processes substances synthesized in the endoplasmic reticulum. There is lots of new content to explore within the new detailed model.
Check out the eukaryotic cell model in Complete Anatomy today!