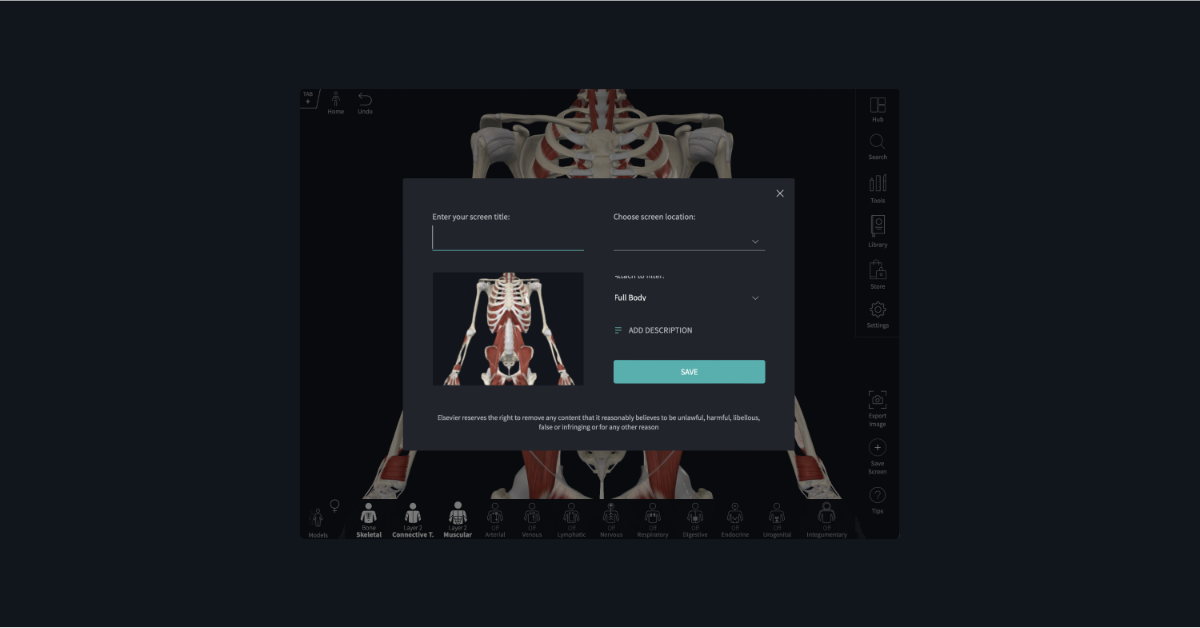 At 3D4Medical, we have been hard at work enhancing the process of saving content to ensure a seamless experience for our educators.
What's new?
Our latest update includes changes to Save Screen, Quiz and Question popovers. These changes are aimed at streamlining and simplifying the process of saving content.
In the latest version, the popover has been optimized to put less emphasis on the Description and Attach to filter fields, resulting in a cleaner and more user-friendly look.
Additionally, we have made changes to the Choose content* location field, which will no longer be populated automatically. Instead, you now have the freedom to select a location to save your content to, reducing the amount of content duplicates as well as making it easier to find and organize your saved content.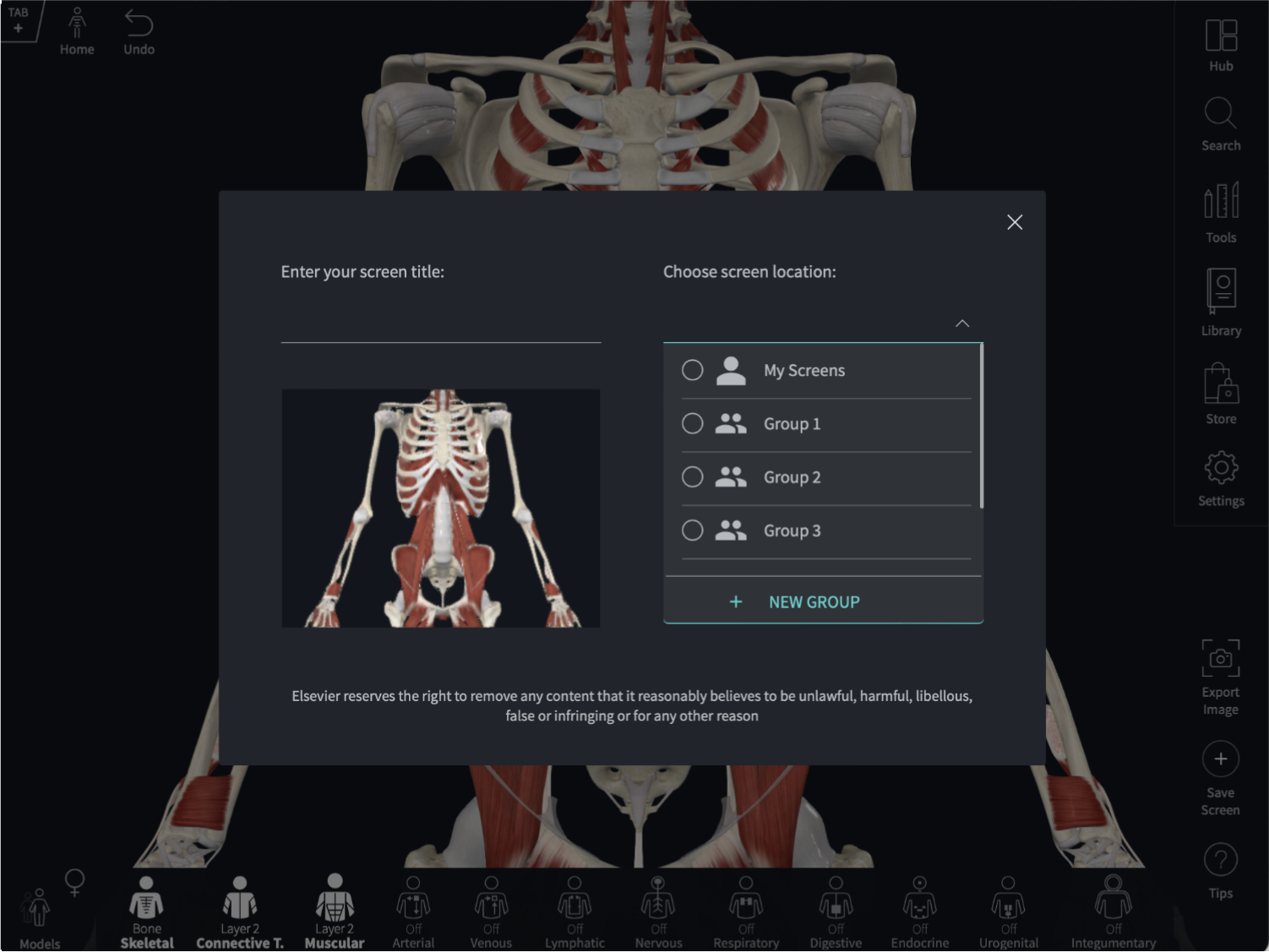 Because we appreciate that your time is precious, we added more flexibility and organization options, providing you the ability to create a group from the Choose content* location field during the saving process.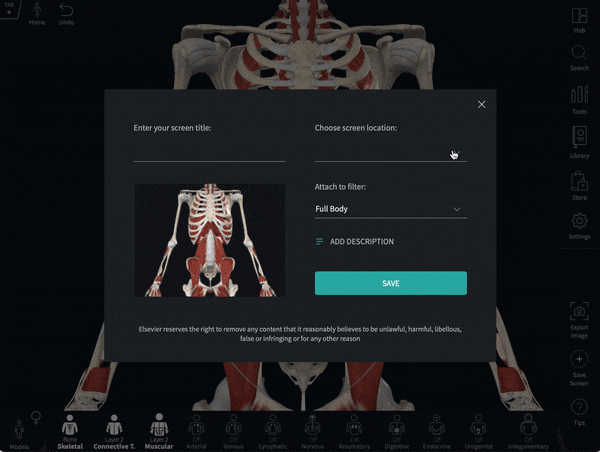 Enhanced Visual Feedback: Easily Locate Your Saved Screens
To further enhance your experience, we have implemented a visual indicator on the Library icon, serving as a reminder that new Screens have been created.
But we didn't stop there – we have also added a tooltip that makes it effortless to update your Filter panel preferences, allowing you to quickly locate your recently saved Screens with just one click. Our goal is to provide seamless access to your content and make finding your saved Screens as simple as possible.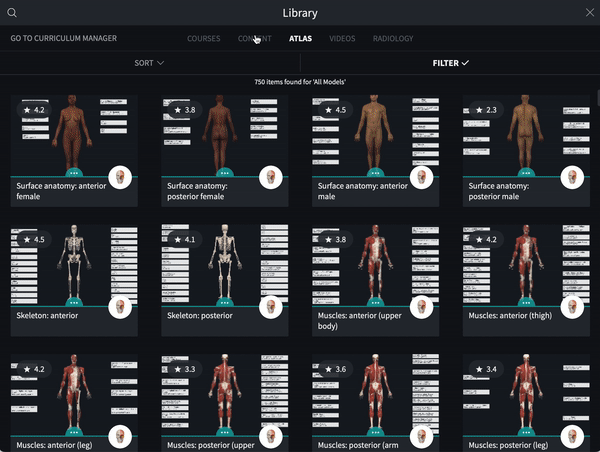 We continually strive to enhance our product to meet the needs of our users and provide them with the best possible experience. We hope these improvements enhance your workflow and make finding your saved screens easier.
Content* – Screens, Questions or Quizzes