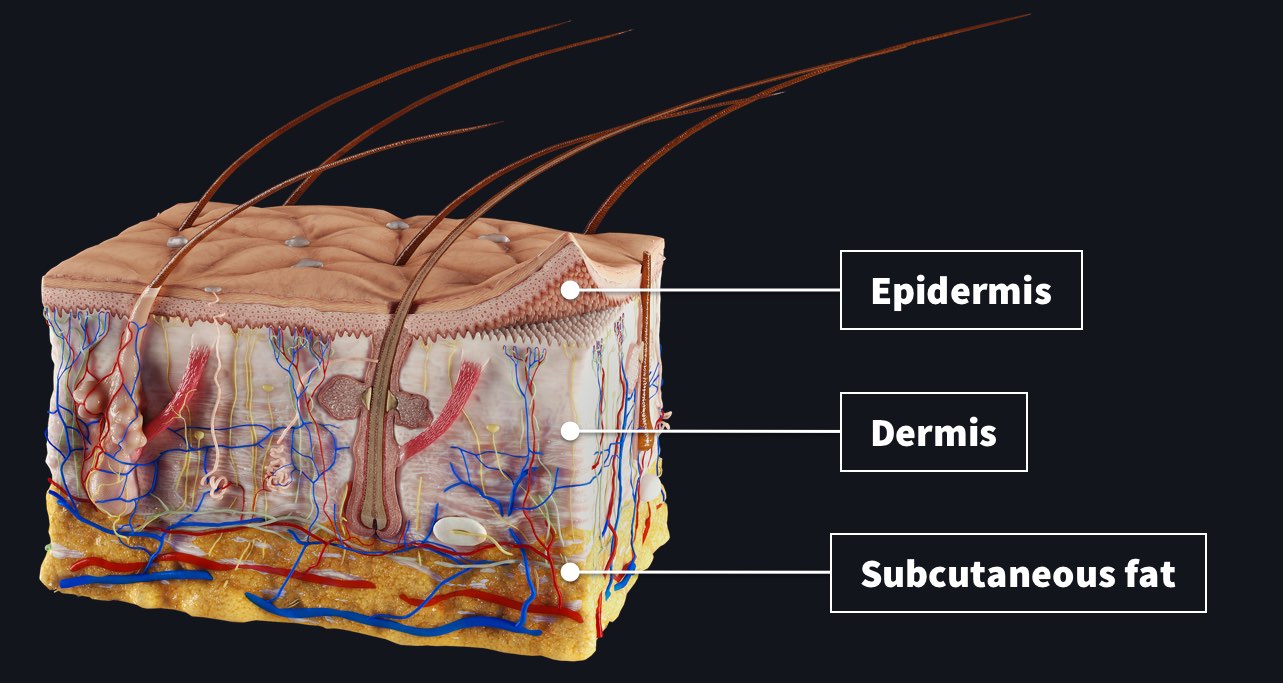 Injections? ? I hate them!! ?
A pretty familiar response to the idea of having your skin breached by a needle. However, this method of drug administration is one of the most common. There are a few different types of injections and they vary depending on the type of drug being injected. Let's have a look at them in detail. ?
Most people are familiar with injections delivered into the muscle, intramuscular injections, but there are actually 3 other places that a needle be inserted to deliver medication. ?
The most superficial site is intradermal, which requires inserting a needle into the dermis, the layer of tissue just below the skin. Absorption of fluid is very slow from this site and it is often used to test for allergies ? The most common site of intradermal injection is in the back or forearm.
Going a little deeper, a drug can be delivered to the subcutaneous tissue, the layer of fat below the dermis. As you can see in the image, there are a number of blood vessels here that absorb the fluid and deliver it into the systemic circulation. Subcutaneous injections are often delivered in the tummy or thigh and are common sites of self-administration for drugs like insulin?
For more rapid acting drug administration an intramuscular injection can be delivered. The muscles in the arm, such as the deltoid or in the gluteal region, are common sites of intramuscular injections ? Vaccines are usually delivered via this route.
And finally, the fastest way to get a drug into a patient's system is to deliver it directly into their bloodstream, via an intravenous injection, where the liquid gets mixed with blood and is rapidly dispersed around the body.
Hands up! When was your last injection?
Scrub up on your injection sites with the world's most accurate 3D anatomy platform, complete with skin microanatomy model. To unlock all features and see what it can do for your study or practice, try it for FREE today.