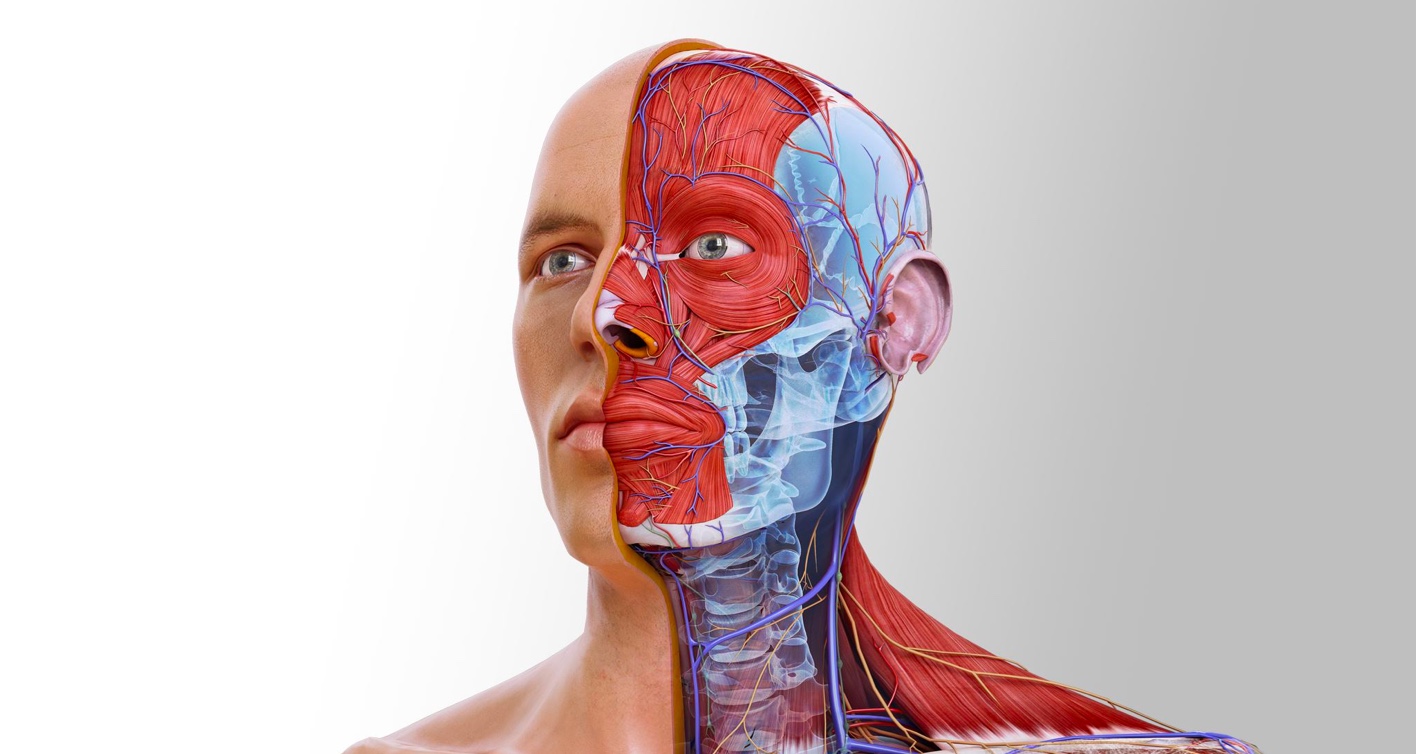 It's time to turn hybrid learning inside out. This summer we're thrilled to unveil new 3D features as we launch updates to our leading product line. To get you ready for the busy season to come, we've revamped the Atlas and 3D gross model, added a guided dissection course, and streamlined the Hub to make it easier to find the content you need.
3D Anatomy Atlas update features 700 new 3D screens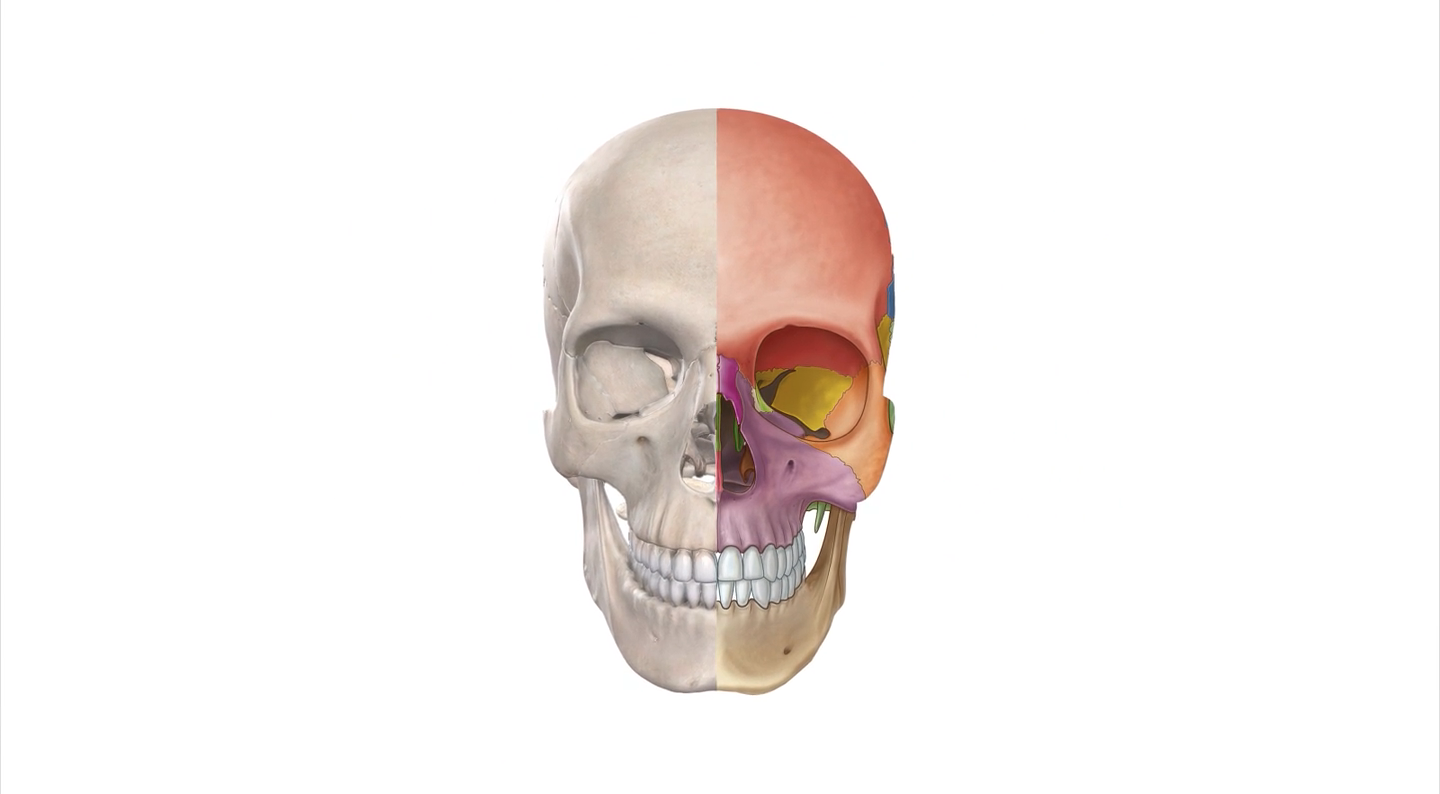 Our award-winning platform continues to smash new frontiers, thanks to our collaboration with the Gray's family of textbooks, the world's most trusted source of content for anatomy education. This summer we're releasing the latest 3D Anatomy Atlas update — featuring over 700 visually stunning, preset and ready-to-go 3D screens inspired by Gray's Anatomy.
Educators will find all the relevant and reliable content they need for lectures, all in one place. Students can view 3D anatomical features in the greatest detail imaginable, following side-by-side with a Gray's textbook for reinforcement.
Packed with brand-new visual content, our intuitive platform enables students to study smarter and interact with body systems in-depth, like never before. With state-of-the-art 3D screens and advanced 3D visualization tools, we continue to push the boundaries of how we teach and learn.
We've also moved the Atlas into its own dedicated section, making it even easier to navigate. Logically organised, it's all presented in a curated order that follows typical learning pathways — so it's easy to search, sort, study and explore.
Gray's and updated 3D gross model guide new dissection course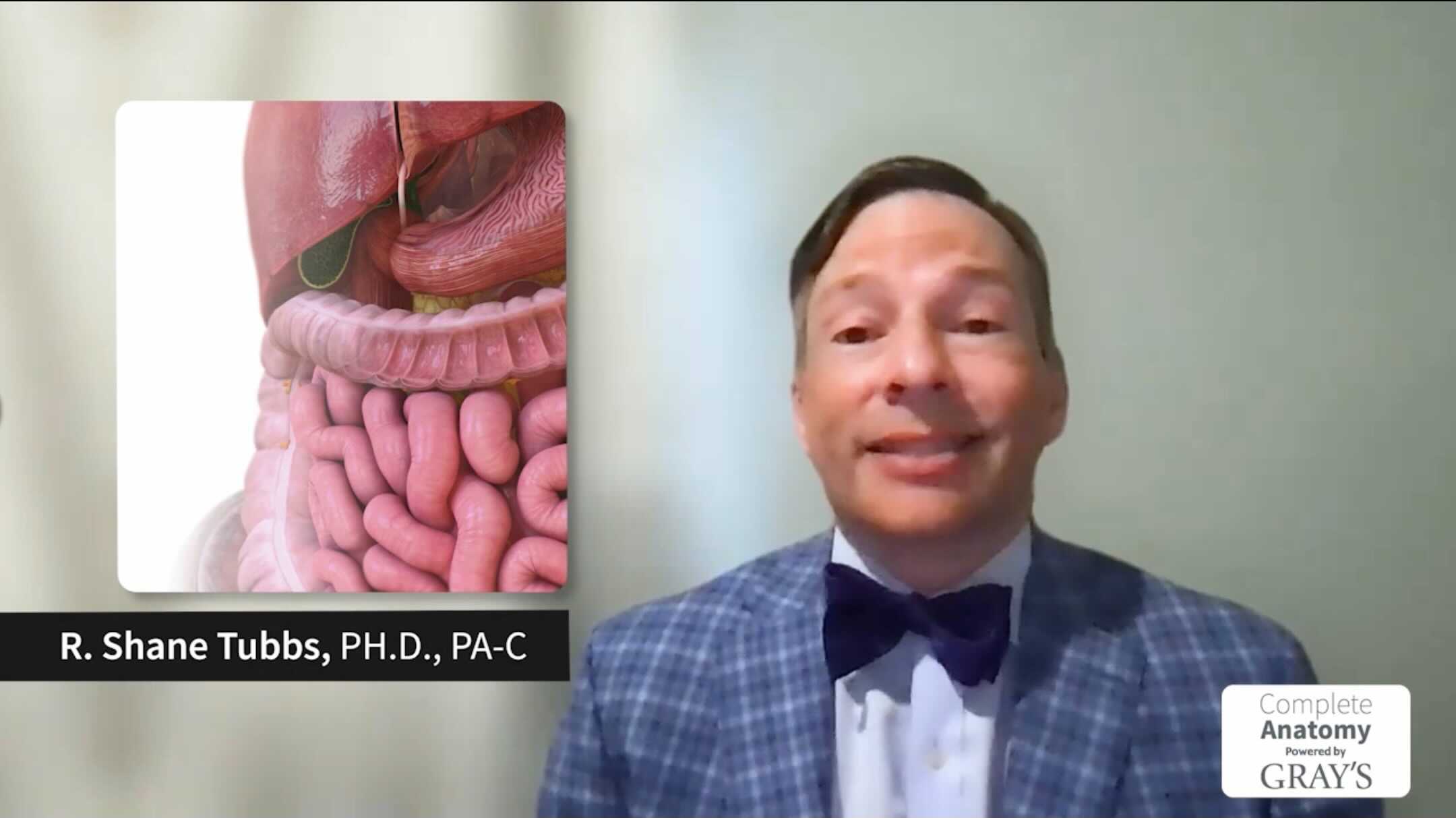 Next up: Our first virtual dissection course built in collaboration with Gray's focuses on the abdominal region. Featuring Complete Anatomy's carefully assembled Abdomen 3D model and remarkable dissection videos from Gray's Surgical Atlas, this immersive course provides two cutting- edge tools in one virtual place. Along with the world's most trusted resources, you get a clear, systematic guide to support your remote lab learning and teaching.
Experience dissection first-hand in vivid detail. Follow along with the abdominal dissection video in real time, as you correlate to the matching structure on the 3D model at each step — from the superficial aspects of the anterior abdominal wall to the major organs and their blood supply, right through to the retroperitoneal space.
This amazingly intimate and engaging experience sheds human anatomy in a whole new light. Thanks to the latest interactive technology, Complete Anatomy's 2022 edition adds exciting new dimensions to anatomy learning and teaching — far beyond traditional textbooks and cadavers.
Largest-ever 3D model update reveals new Abdomen & Spine regions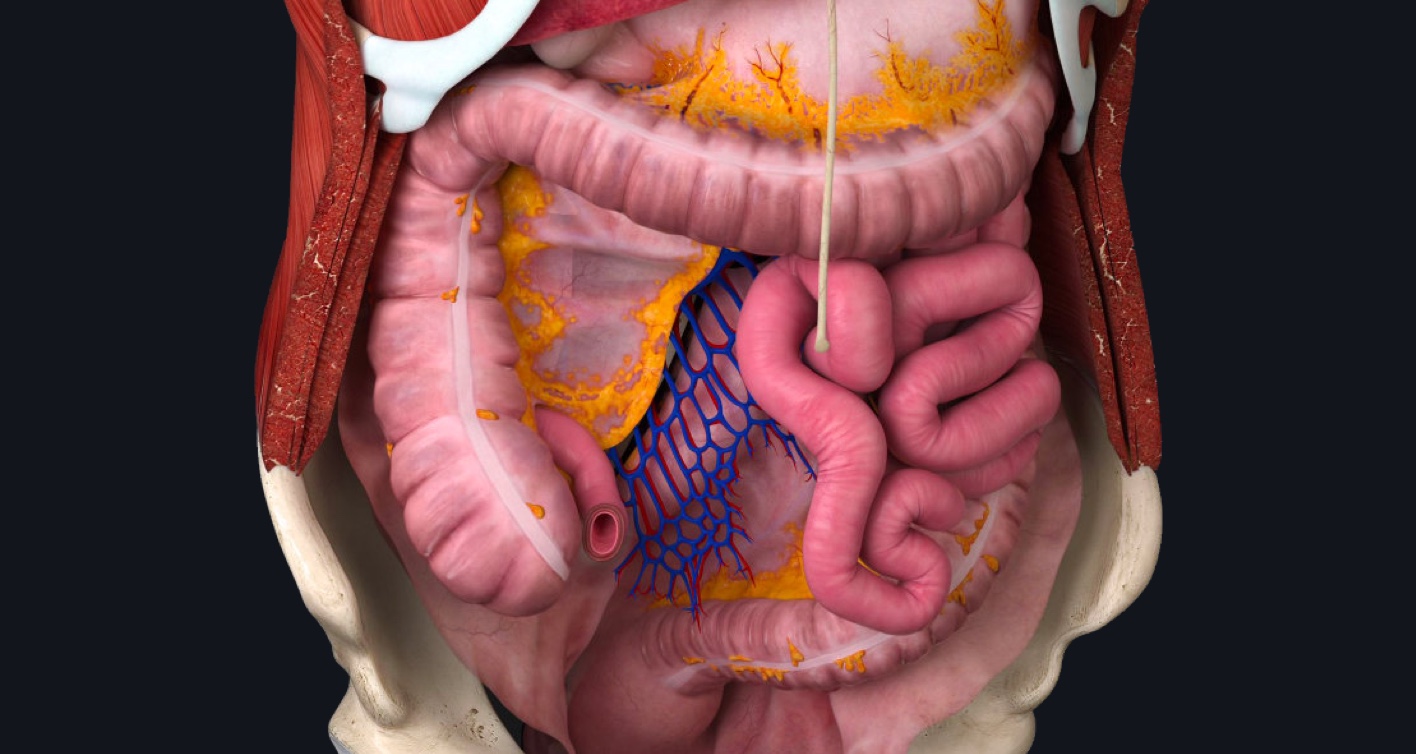 Updates Revealed: Look for our new (and largest ever) update as we unveil the improved abdomen and spinal regions of the gross male model.Involving a total of 2,382 structures, these individual edits and additions were based on precise anatomical research. Together they've helped us make our 3D gross anatomy model the best it can be: comprehensive, beautiful, intricate yet easy to use, and accessible for all levels of medical education.
Edits and additions to 2,382 structures
Abdomen updates: Complete peritoneum, every abdominal organ, plus colon and liver microanatomy models
Spine updates: Vertebra, Connective and Muscular Tissue, Spinal Cord and over 500 vessels and nerves
With these new Abdomen and Spine upgrades, you can now interact with an almost entirely cross-sectional model. With the brain as our final frontier, all other areas of the gross anatomy model can now be cut, revealing their complex internal relationships.
Teach and learn with the most anatomically accurate 3D depiction of the Spine & Abdomen on the market. New updates do more than just dazzle. They illuminate the anatomical relationships between the major organs; clarify vital functions, systems and structures; and reinforce deeper understanding and retention of gross anatomy studies.
Redesigned Hub navigation makes it easier to access your content!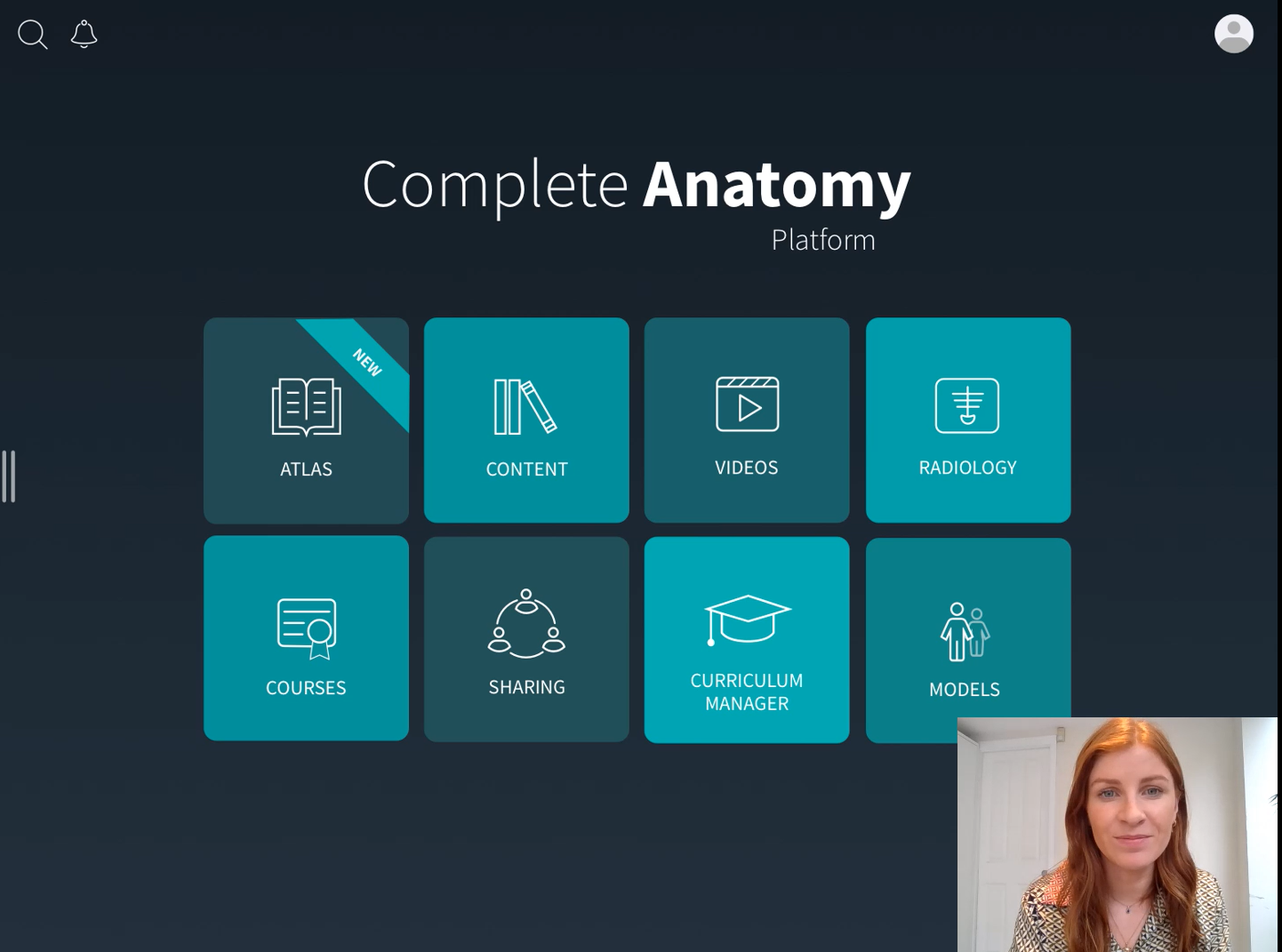 Last but not least, we've answered your call for UX improvements. We've streamlined, reorganized and updated the Hub to make it as user-friendly as possible — to help you quickly find and access what you need. All of your Screens, Quizzes and other go-to resources now have a designated place of their own, in the Content section.
What's new? World-class resources, including our newly updated Atlas, are here at your fingertips. Jump right into the Atlas from the Hub to get started.
We strive to provide you with the highest quality and most relevant content on the market — and to have it right at your fingertips when you need it. To accelerate the transformation of medical learning, we need to keep one step ahead and anticipate your needs. We hope you'll find everything you need here, in just the right place.
From classroom to practice, we have you covered. Update now or register for a free trial at www.completeanatomy.cn.